The 12/45 in M6
During a report on the new rise of weddings in 2022, the founder of our agency Stefania Magro, was able to express herself in M6 during the 12/45.
An occasion to put forward the significant rising number of couples wishing to say yes to each other ! And to call our team of passionate wedding planners.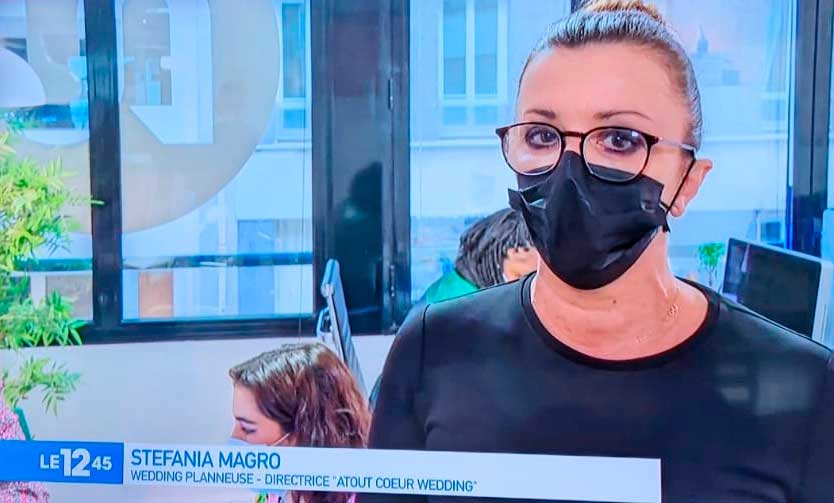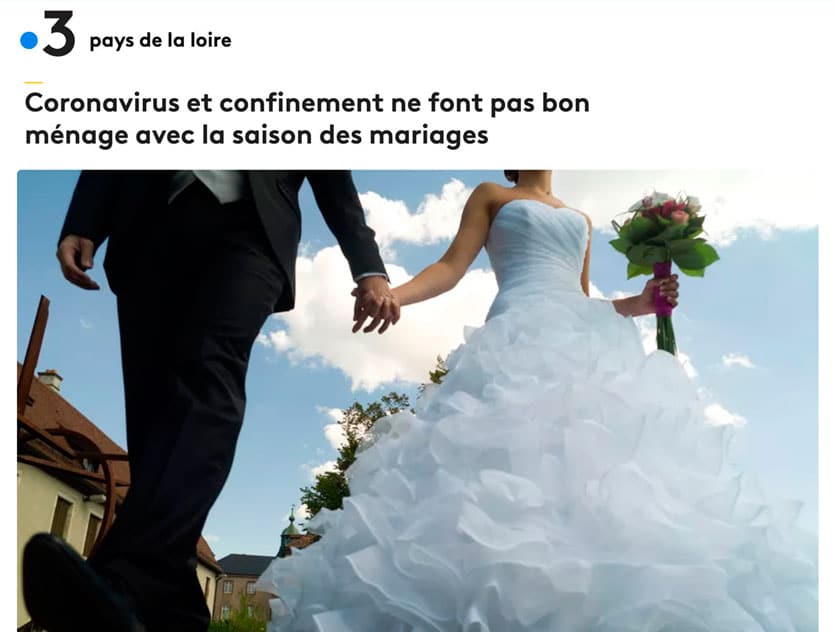 France 3 régions
National French TV news, France 3 offers a continuous information online. In its article dedicated to the adjournments of weddings because of the coronavirus crisis, France 3 Pays de la Loire lets Stefania Magro, founder of Atout Coeur Wedding, speak about the situation.
Indeed ​ organizing a wedding is a happy and magical adventure, but our agency is also here to help with difficulties that can occur and reassure our engaged couples. Not less than 17 weddings were adjourned without any concession in the choice of service providers thanks to a reactive team who anticipated the couples needs.
Webzine Les Echos Entrepreneurs
The magazine Les Echos can also be found on the internet in a fuller and richer version. Articles about society, and particularly dedicated to company founders.
Through a portrait of our founder Stefania Magro, Les Echos put forward our experience and our passion for the job. Because wedding planning is first about planning events, and the experience in this domaine is crucial.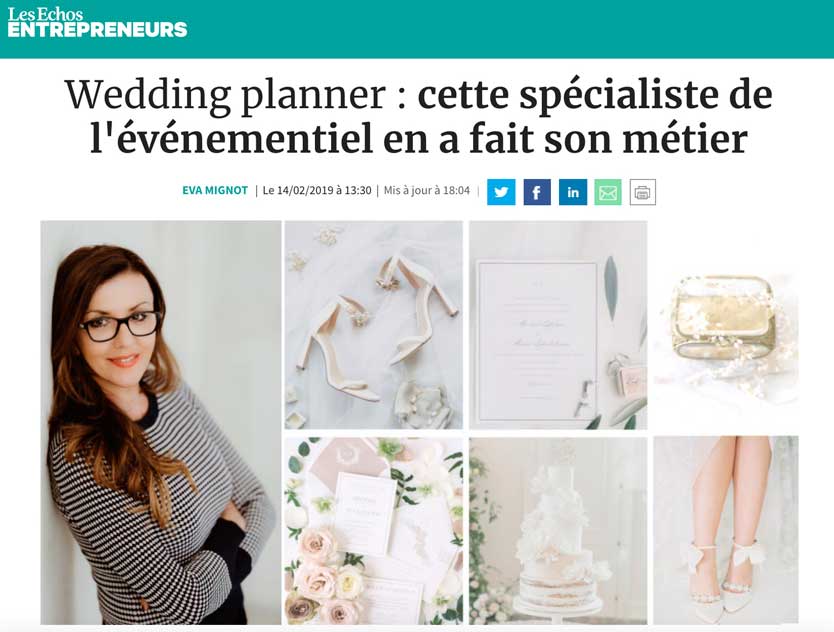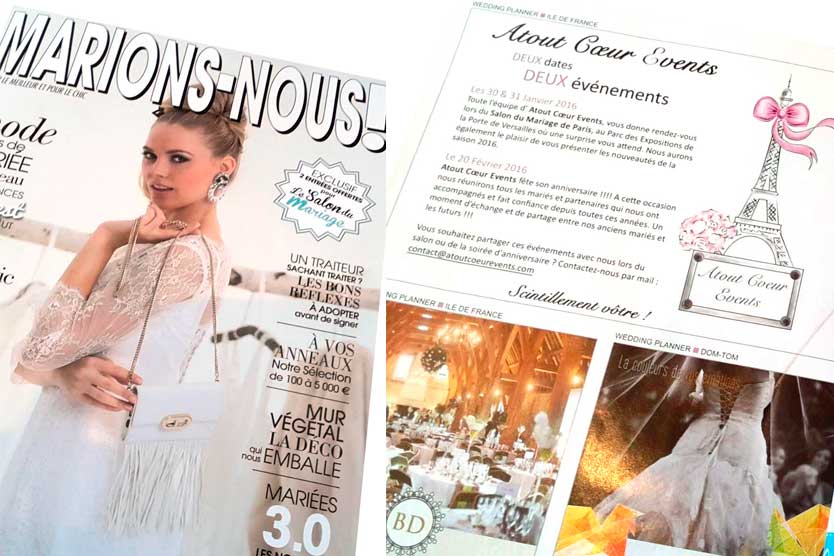 Magazine Marions-nous !
Iconic Magazine from the wedding world, Marious-nous has been putting forward participants of the wedding world for years.
Unmissible in kiosks, engaged couples can find precious pieces of advice and beautiful ideas to organise their D-Day inside.
On the Wedding salon since the beginning which was organised by Marious-nous ! Atout Coeur Wedding found its place in the pages of this wedding magazine.
Magazine Lune de Miel
Modern and always keeping an eye out for tendencies Magazine. One of the latest born of the wedding range, Lune de Miel brings its freshness and kind regard to the most beautiful day of your life.
Throughout a rich and full article, Lune de Miel knew how to put our passion for organising weddings and our attention to detail in the spotlight.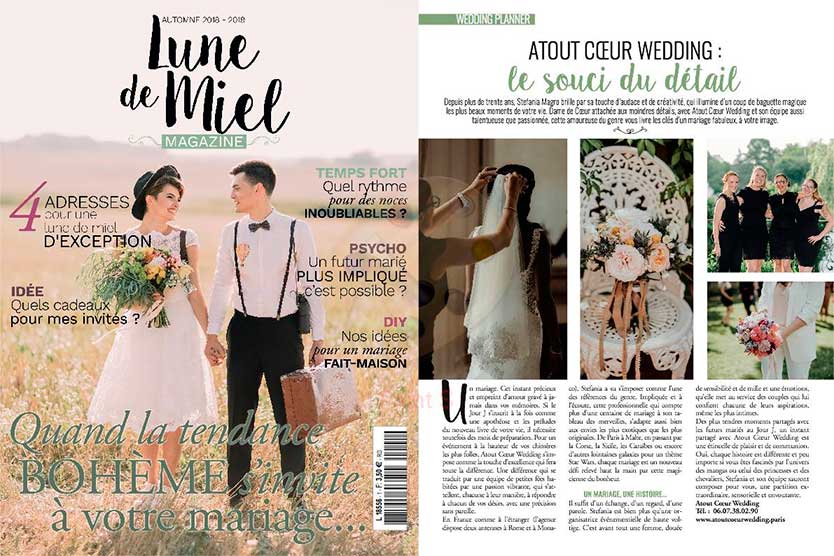 Magazine Gala
For more than 26 years, Gala shared strong and authentic stories to its readers which echo women's lives. Every week, columns are split between news, feminine articles about fashion, beauty, decoration and art of living in general.
In this article dedicated to our agency of wedding planners, Gala puts our team's professionalism in the spotlight.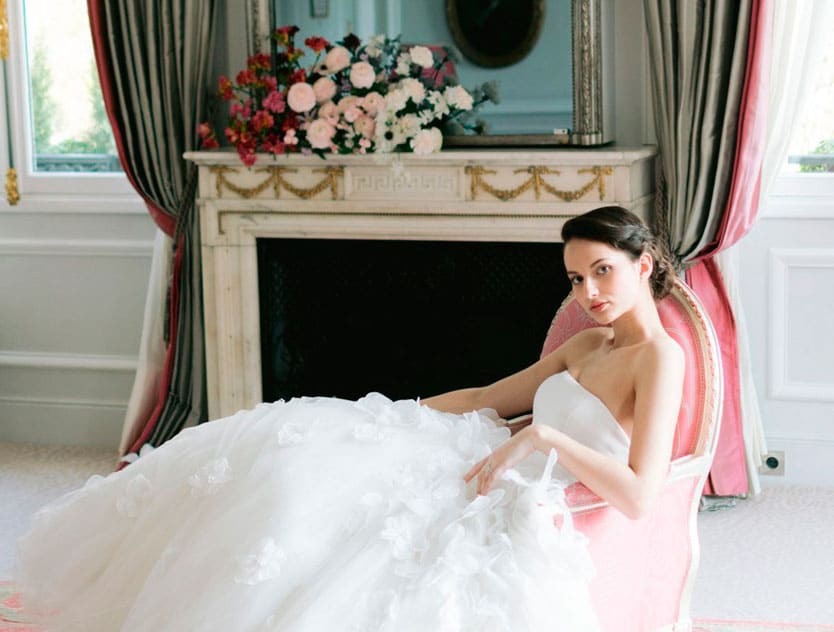 Editorial publication Wed Luxe
Way more than a blog about wedding, Wed Luxe is a reference in terms of luxury weddings. A prestigious catalogue about trends and the best services providers in the world.
Our agency offers there a romantic and chic getaway at the center of the Plaza Athénée. A parisian immersion in a renowned palace for a luxury looking like you wedding day.

Editorial publication Le blog de Madame C
Entrepreneur with multiple talents, Clémentine Marchal leads masterfully this unmissable blog for engaged couples. At the cutting edge of trends but keeping a spirit that is close to people and reality, Le Blog de Madame C owns a privileged spot in weddings blogs.
Atout Coeur Wedding shows you images symbolizing French luxury and grace captured inside the Pré Catelan in Paris, historical service provider of our agency.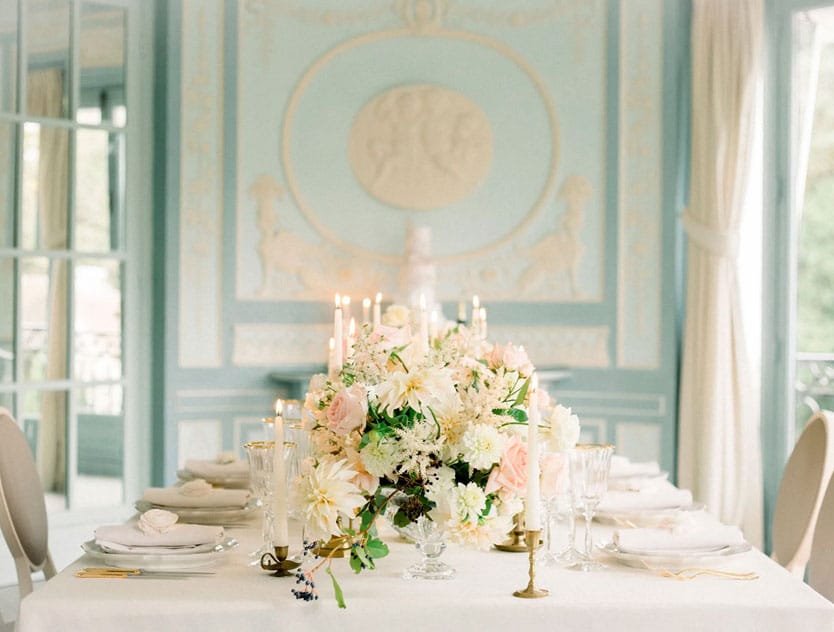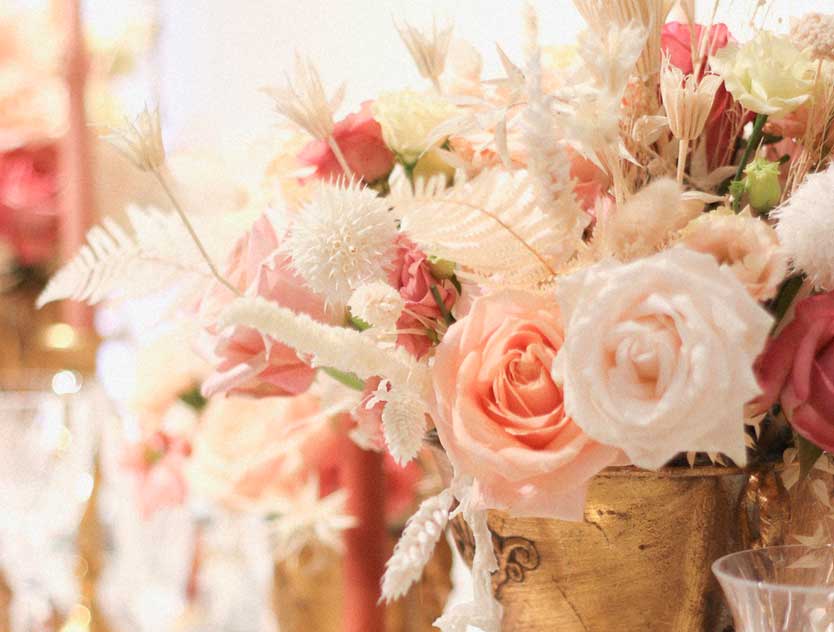 Editorial collaboration Zankyou
Useful platform for every couple, Zankyou became a mandatory step in the organisation of a wedding. Precious help when it comes to choosing your service provides, but also a gold mine full of advice and wedding inspiration.
We regularly put there pieces of advice and our expertise inside rich and pertinent articles.

Editorial publication Amber & Muse
For more than 10 years, this wedding blog gather sumptuous images from real life weddings and inspiring editorials. Very selective, the blog is full of reworked and perfected images in a fine spirit. Fine art is in the spotlight and you can find renowned photographers.
Our agency shows you its editorial inspiration wedding Marie-Antoinette. An historical breakaway in the iconic venue that is the Pré Catelan. French elegance, chandeliers and mirrors form together a very refined scenery. A source of inspiration for luxury weddings that we provide in our wedding planner agency.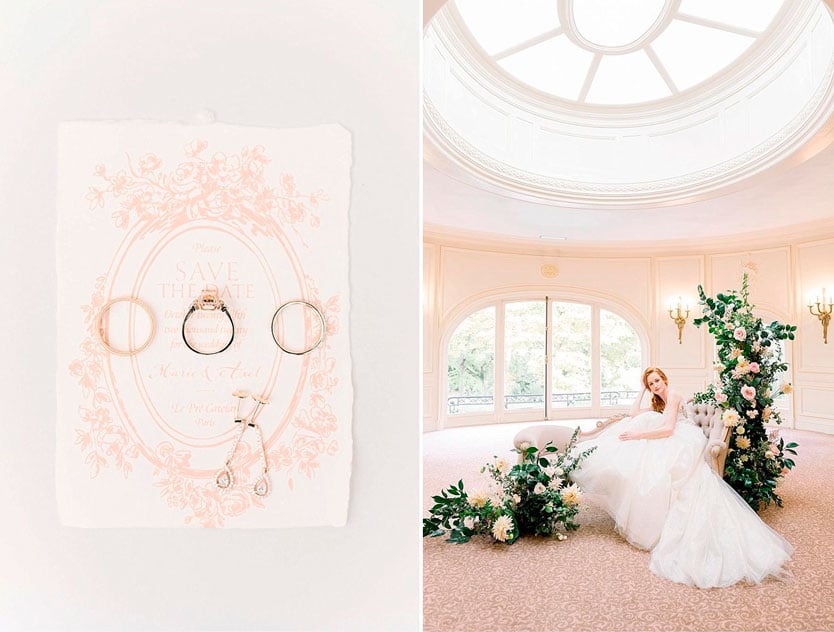 You wish to write about us ?
paper Magazine , webzine, wedding or lifestyle blog…
We would be glad to talk about our passion for wedding, how we pull the strings of this job and about our experience.
We can organise a meeting with our founder or decide for a meeting online to answer all your questions.