At the same place as jewelry and shoes, makeup is an essential accessory for D-Day. It has to match with your desire and taste. Nude and natural tint or bright colours, the choice can sometimes turn out to be difficult. We collected pieces of advice from a professional and offer you a source of wedding makeup inspiration right here.
How to pick your wedding makeup ?
Organizing your wedding is a great and beautiful adventure. As a wedding planner it is our joy to assist you to create the big day of your dreams. But it is mostly a succession of choices that you and only you should make to live a magical and special day that looks like YOU.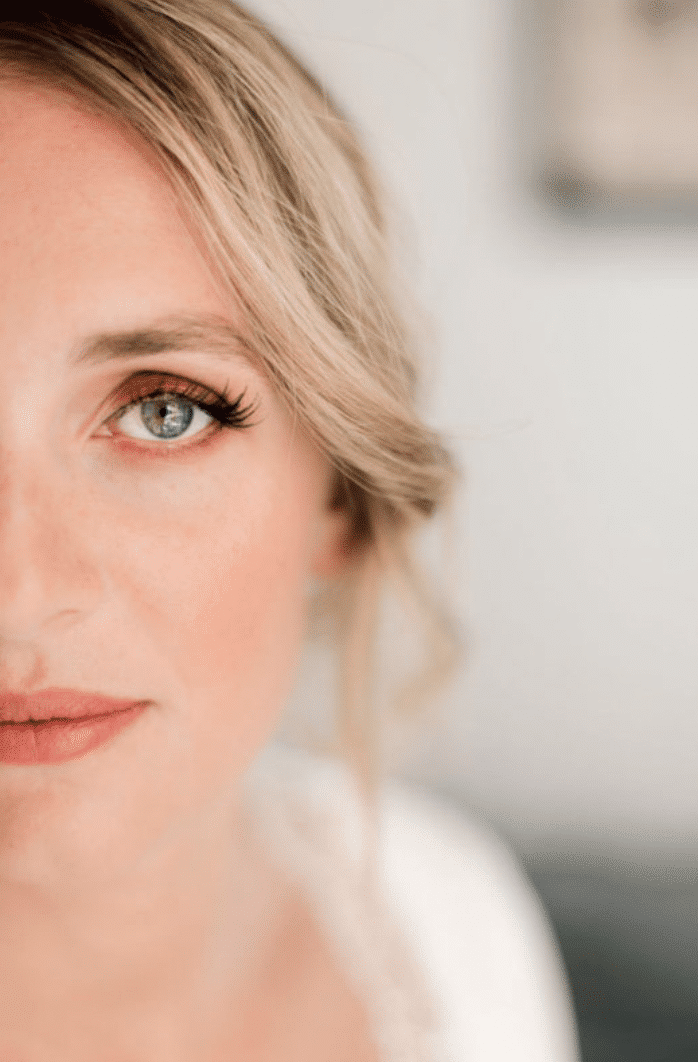 Photo : Milo Photographie MUAH : Reina Kim

As for you dress or your wedding cake, your wedding makeup must, before anything else, be something you love. But inspirations are important too. They are a basis to help you have a precise look in mind. Inspirational visuals might provoke a favourite which will allow to identify trends that won't match with your personality.
The first step is to define your everyday makeup. Even if during the wedding, you could opt for a stronger style of makeup, it isn't advised to go for your opposite style. It is about finding the right balance between a special look that will highlight you and your everyday preferences. If your bright lipstick never leaves your side, you could go for a bright and strong colour for the big day.
If, on the contrary, you never put eye makeup, a smoky might be too much.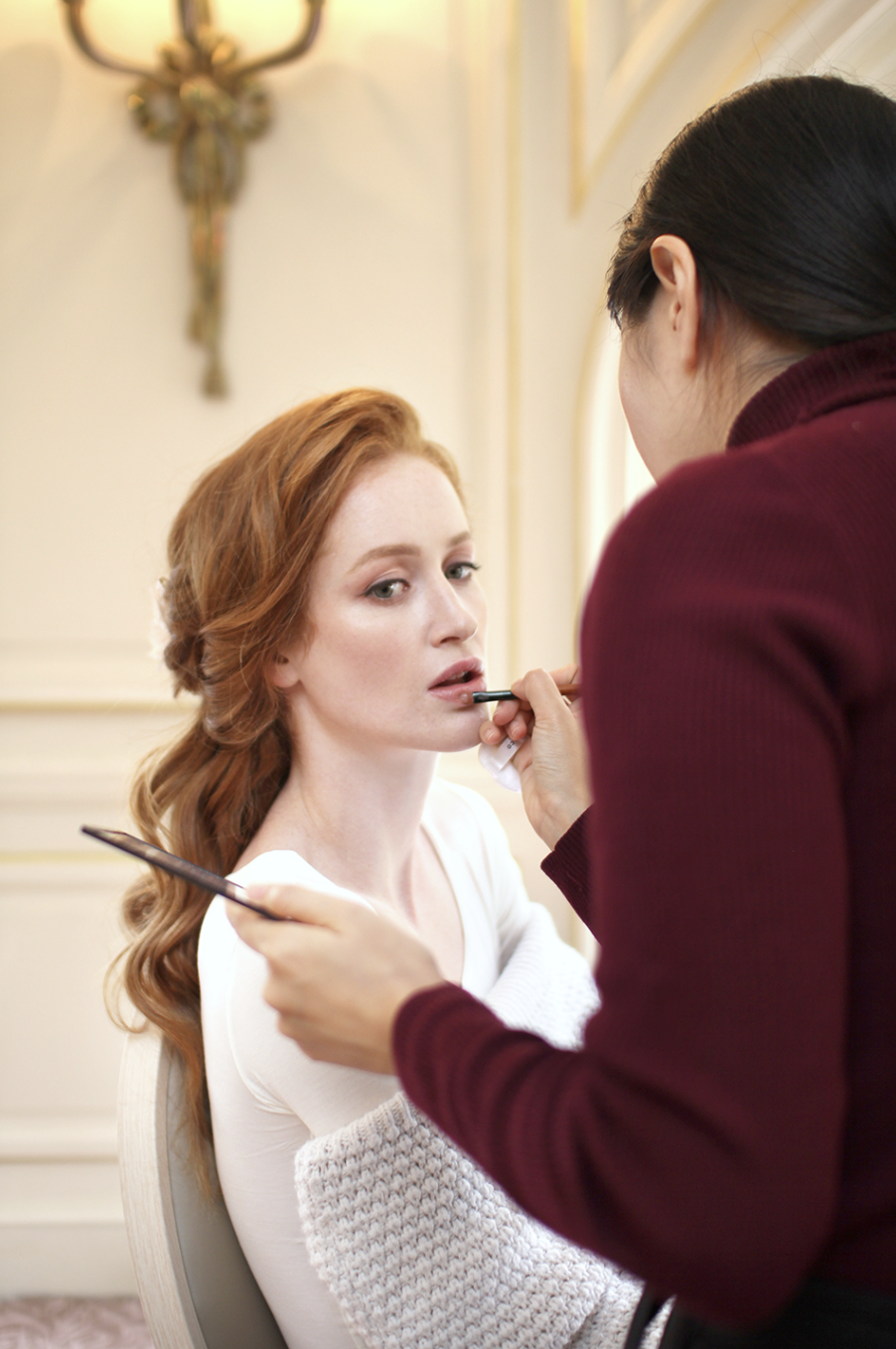 Photo : Sophie Valenza MUAH : Reina Kim
Looking for inspiration on wedding blogs or on Pinterest will allow you to define the perfect style for you. More than a choice of colours, it is about translating your mind into makeup. Furthermore, finding images to put on your words will be a precious help for your exchanges with your makeup artist. 
Professional advice for your wedding makeup
The second step will be to find the makeup artist who will understand and translate your desires. He/she will have to grasp your characteristics : shape of your face, type of skin… and to offer you adapted solutions.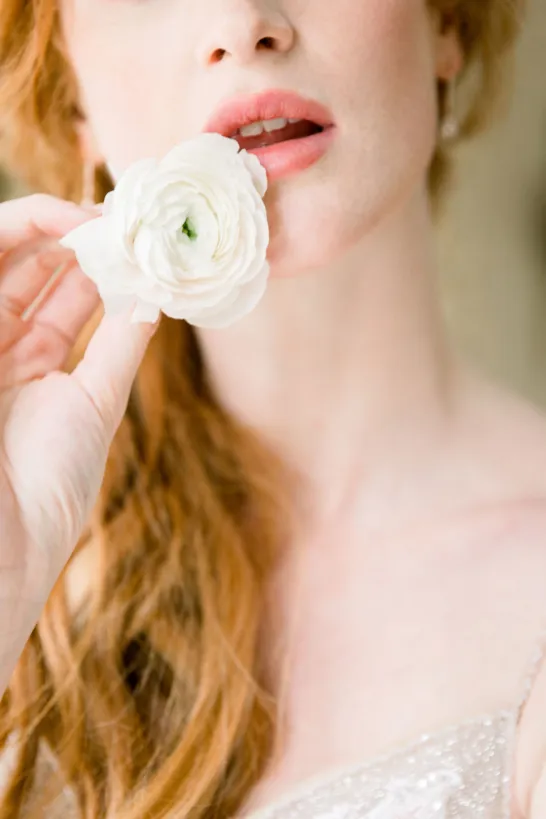 Photo : Daria Lorman MUAH : Reina Kim
Sometimes a colours you like might not be advised for your complexion. Your makeup artist's role will then be to reassure you and submit an alternative which will highlight you even more.
This is why choosing someone you trust is essential. It also must be an artist whose sensibility and universe matches your desires. At this step, your wedding planner knows who introduce you.Our agency works with makeup partner she selected with care. Our role is to identify who will know how to satisfy our engaged couples desire better.
Today we asked Reina Kim to answer your questions about wedding makeup.
How to choose my makeup style ?
I always try to amplify the beauty of each bride. Not only the face but their personality. We discuss the bride's style, who she wants to become and then details such as colours, eyelashes…
Source image : reina-kim.com
How does the collaboration with couples who contact you go ?
Once I confirmed the reservation, the bride has to send me photos, her dressing, the wedding theme and few inspirational photos or references. Thanks to that, we exchange via email or video call. Then we try to find what's best during our trial sessions !
What are the trends in terms of makeup ?
A healthy and natural skin. That is what's trending right now. It is for me, an intemporal look, which matches my style.
Your best memory of a wedding makeup ?
A bride who took 6 different pre wedding photos, in 6 different cities with different artists. Then she chose me to take care of her makeup during their beautiful wedding in Bali.
Wedding Makeup Inspiration
Natural colours and nude tones are in the spotlight right now. They allow to highlight a soft skin and bring freshness to your complexion. These delicate shades are blended with your natural complexion. They just bring the "glowy" touch that will make you the star of the day by keeping a 100% natural look.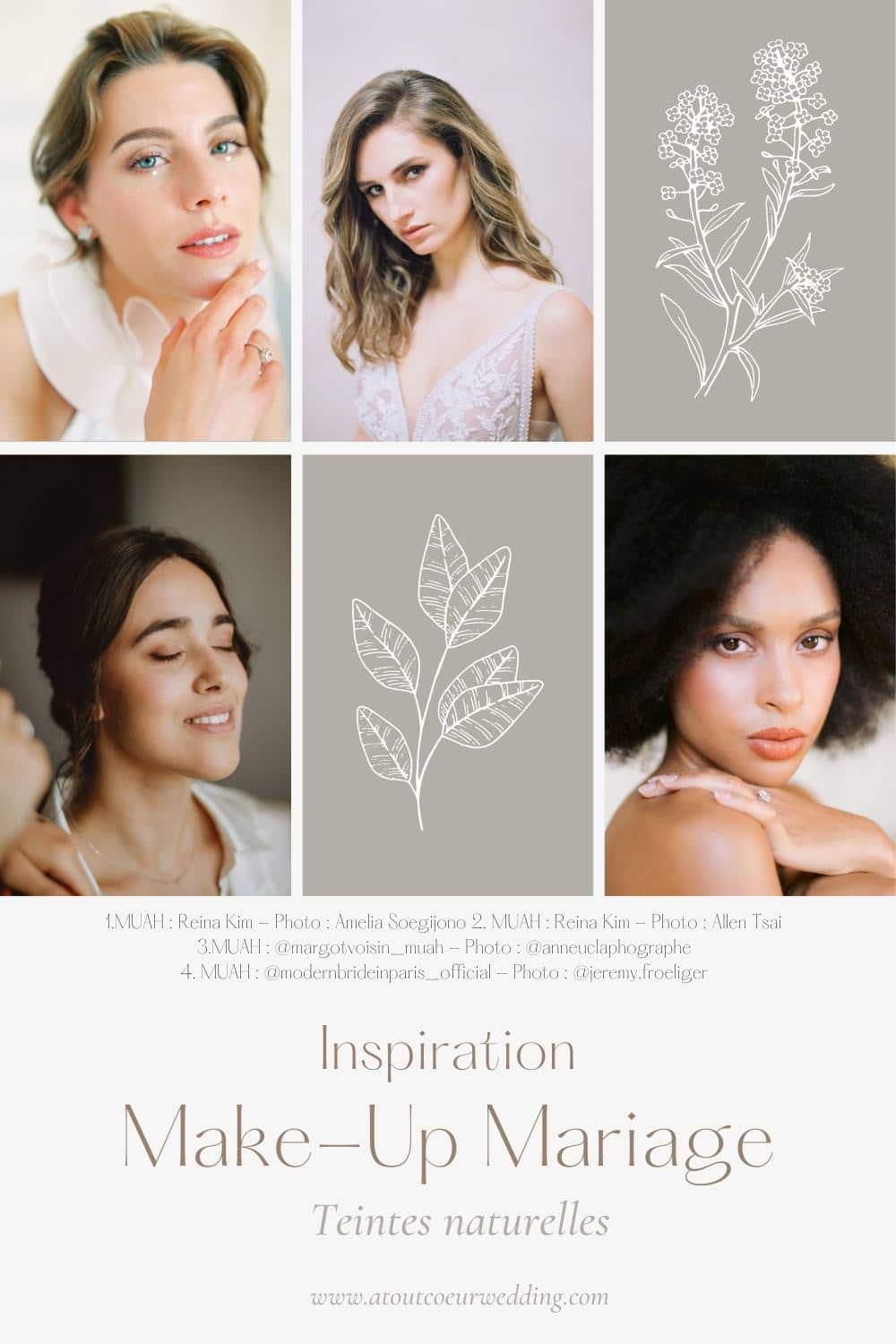 It is also possible to go for a touch of originality. Without being too much, makeup can bring charm to your look. A smoky eye, an eyeliner, warm colours or even bright red lips will mark the minds.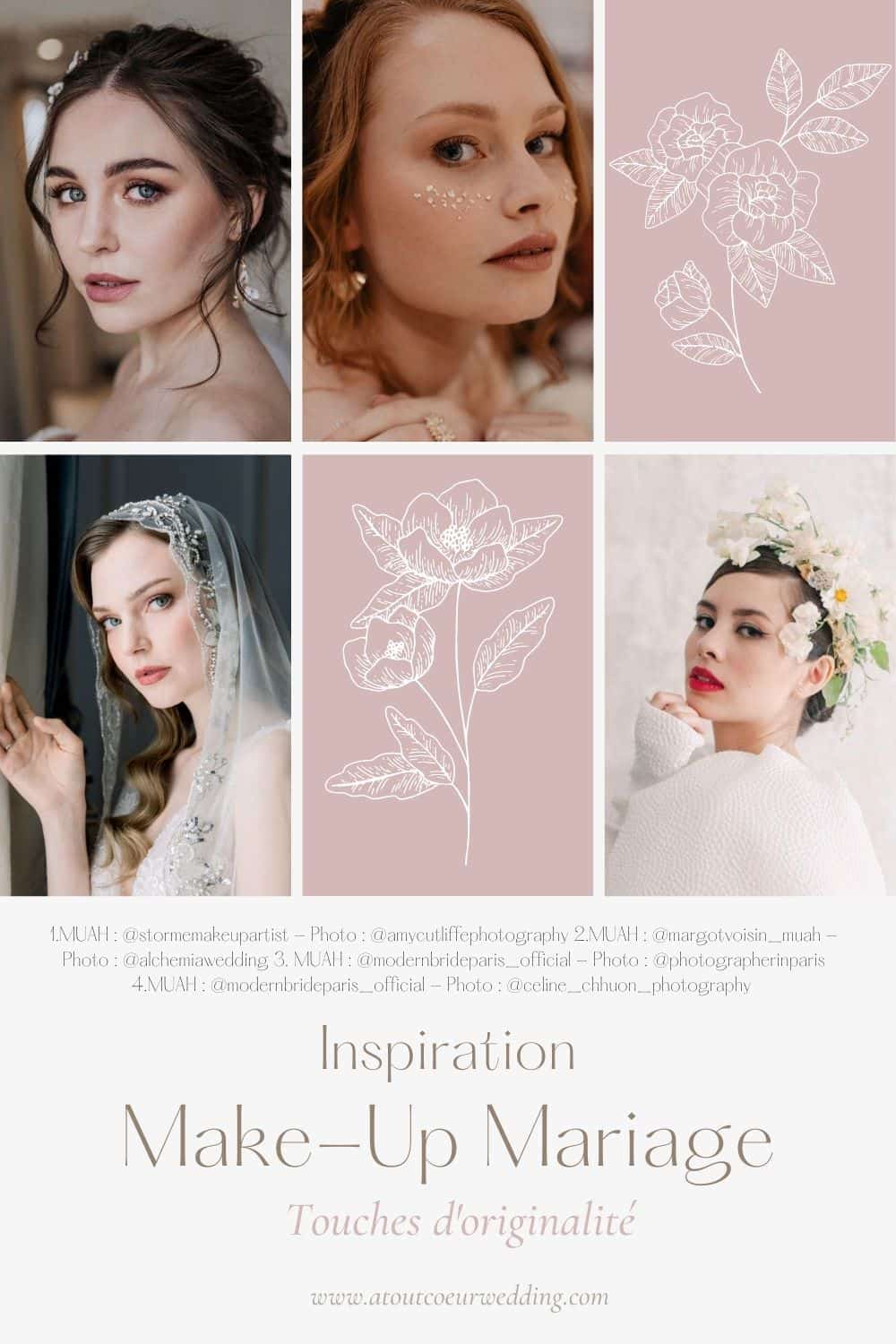 Keep in mind that is it YOUR d-day. Take the time to find inspiration and exchange with your makeup artist to pick the perfect wedding look.