In every wedding planning service, in every search for exclusive partners, we put our passion at the service of our couple. On our website and our social networks, we show you the dreams that have come true and the professionalism of our teams.
But today we let our lovers speak. They will tell you their love story but also their relationship with our agency. So if you want to know more about our wedding planner agency, there is no doubt that they are the ones who speak the best!
The love Story : Sylvain et Cédric
2022 May 30th – Château de Villiers
Tell us about your meeting
« "If you are wondering if love at first sight exists, the answer is yes! Cedric and I met at a mutual friend's diner. Although we were both in a relationship at the time, the attraction between us was inevitable. After a long discussion, we discovered that we had a lot in common and, beyond that, a real common vision of life."
And after …
"We took the time to clarify our situations with our respective patner, but this meeting only highlighted the difficulties already identified in each of our couples at the time. It was during a weekend with friends that we had our first opportunity to be alone and to confirm our love at first sight.
As we were driving to our friends' house, we got stuck in a snowstorm on December 31st! A real movie scenario! This adventure definitely strengthened our bond. A year later we moved in together."
Tell us all about the proposal
"For some it is a magical and very romantic moment. For us it was a different story, as my marriage proposal was rejected... At that time we had been through a very complicated period. Very serious health problems had put Cedric's life in danger. I wanted to make our union official to show him my love even more. But he didn't see things from the same angle and preferred to wait until he was in better health before getting married.
We enjoyed life, travelled and had adventures around the world together as soon as possible afterwards without mentioning it again. Then, a few months later, I was surprised to hear that "if my proposal was still on the table" he was willing to accept it! So we embarked on the great adventure of wedding." »
Your love story ... with our wedding planner agency
"Cedric and I both have very busy jobs and were aware of our lack of time to organise things properly. So we went looking for a wedding planner on the website mariages.net. We selected four of them. During the first phone interviews we eliminated two of them, with whom we didn't have a good feeling. This was an important factor for us."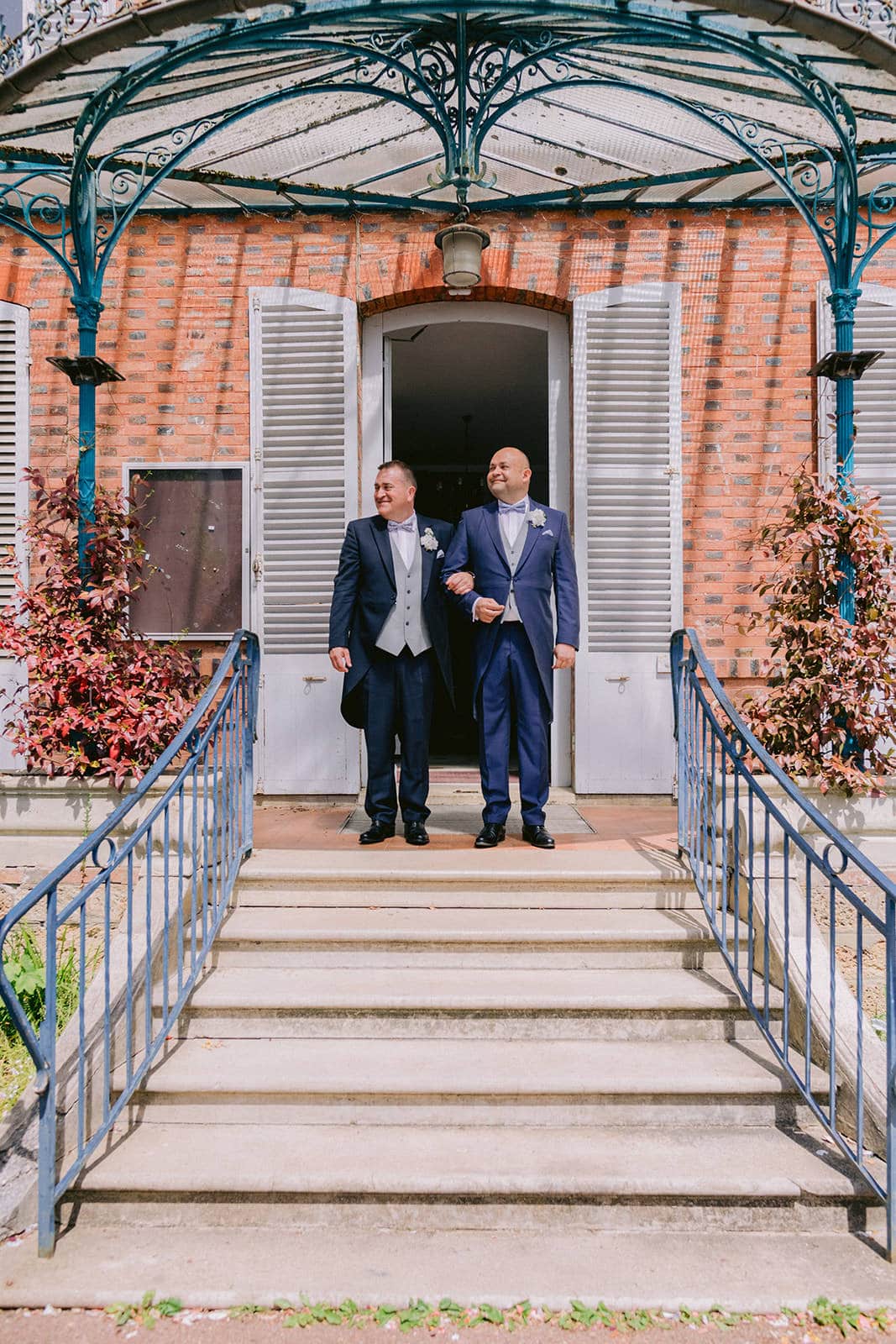 What made the difference?
"As I mentioned, we have very busy schedules. One of the first things that really appealed to us was that Stefania (cf. the founder of,Atout Coeur Wedding) offered to come to our offices to meet us. This was a great point and proof of the agency's motivation and flexibility. Then, unlike the meeting with the other selected wedding planner, the feeling was incomparable. Our wishes and needs were understood in an instant. A simple exchange of glances with Cedric was enough for us to understand each other, we had found our wedding planner!"
How did the wedding preparation go with the Atout Coeur Wedding team?
"One of the most important points for us was to feel completely free to choose our suppliers. Of course, the team made many suggestions but never imposed anything on us. For example, we selected a florist that we knew before we met Stefania and the team. Beyond that, we already had some very specific ideas of what we wanted and they were all understood and included in the D-day without exception."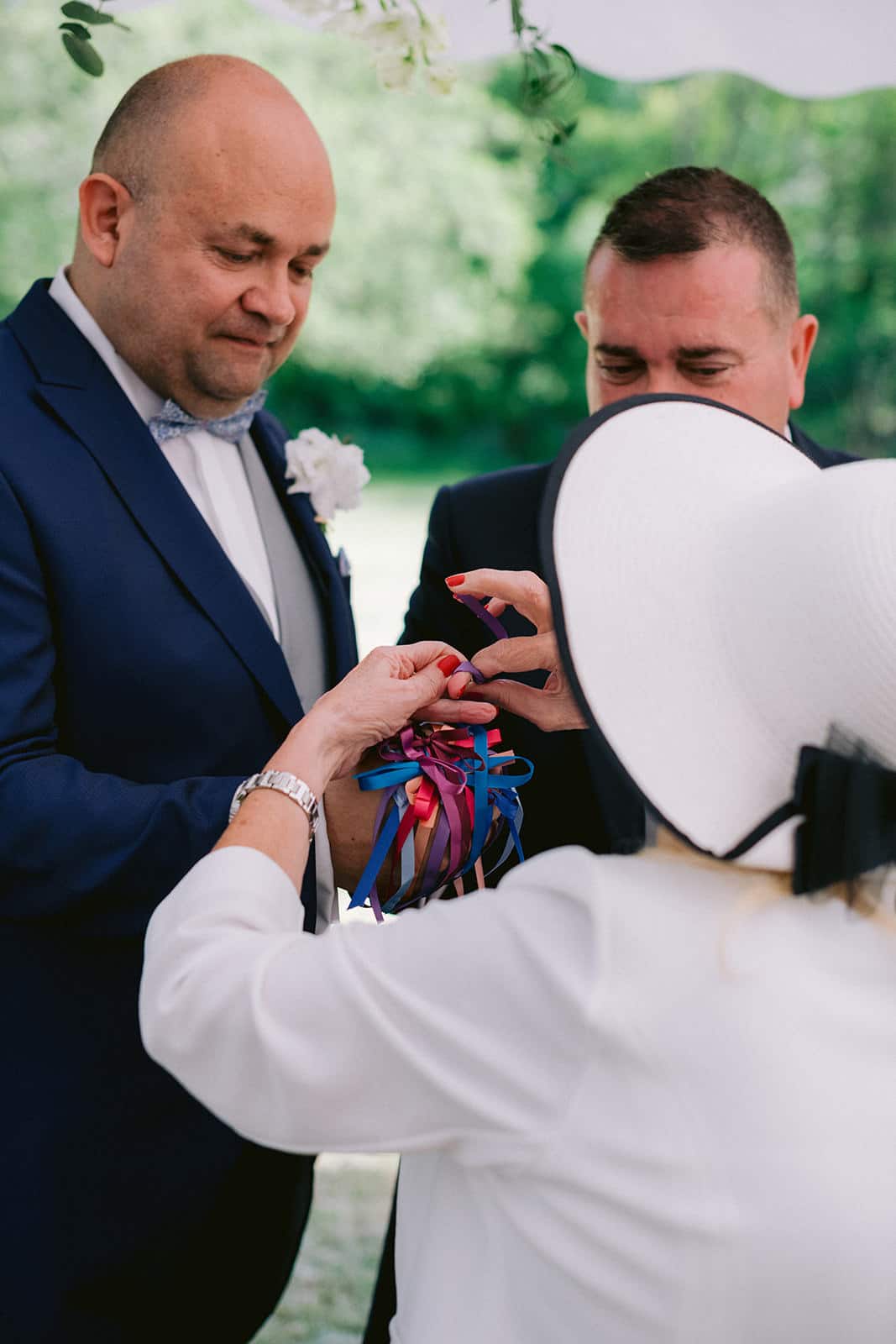 "Our wedding planning was not easy because of the arrival of the Covid .... We had to face 2 postponements. However, Atout Coeur Wedding made no compromises. Problems were solved quickly and efficiently. We felt accompanied throughout the preparations, but also listened to and informed of each stage thanks to very regular "meetings". On the big day, everything was well orchestrated and went perfectly." »
How would you describe the team that took care of your wedding?
"Aurélie, Myriams and Stefania were real "funny ladies". Efficient and discreet, they acted in the background throughout the day and allowed us to make the most of these moments. The overall work of the agency showed us their seriousness, their solidity and their flawless cohesion. We were also very touched by Stefania's and Aurélie's speeches (which was a surprise!) during the ceremony. We are demanding and picky people, and had no complaints about their work. In fact, the next day, even our guests complimented us on our choice of organisers."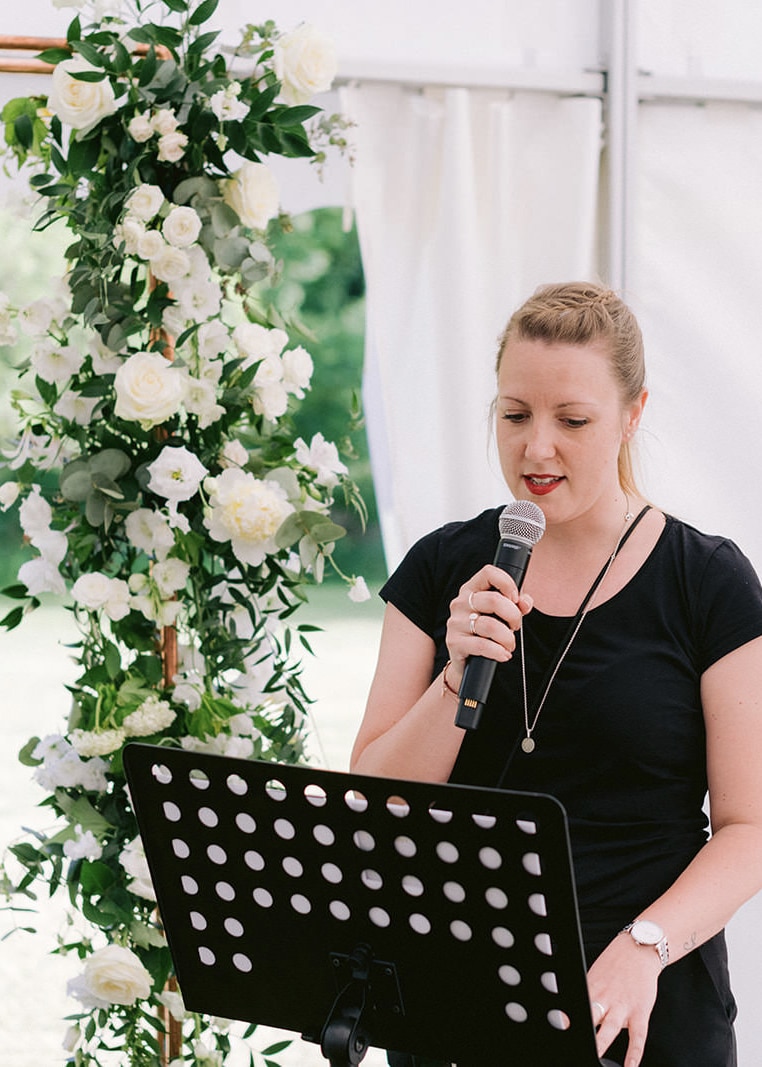 A word to conclude?
"More than just wedding planners, Stefania, Aurélie and Myriams have become friends. People we want to continue to have in our lives. I think this goes beyond the 'client to agency' relationship. They were involved in our wedding and made it a perfect day. If we renew our vows ten years from now, they will be our guests. And we will definitely contact them again with our eyes closed to organise other events in the future.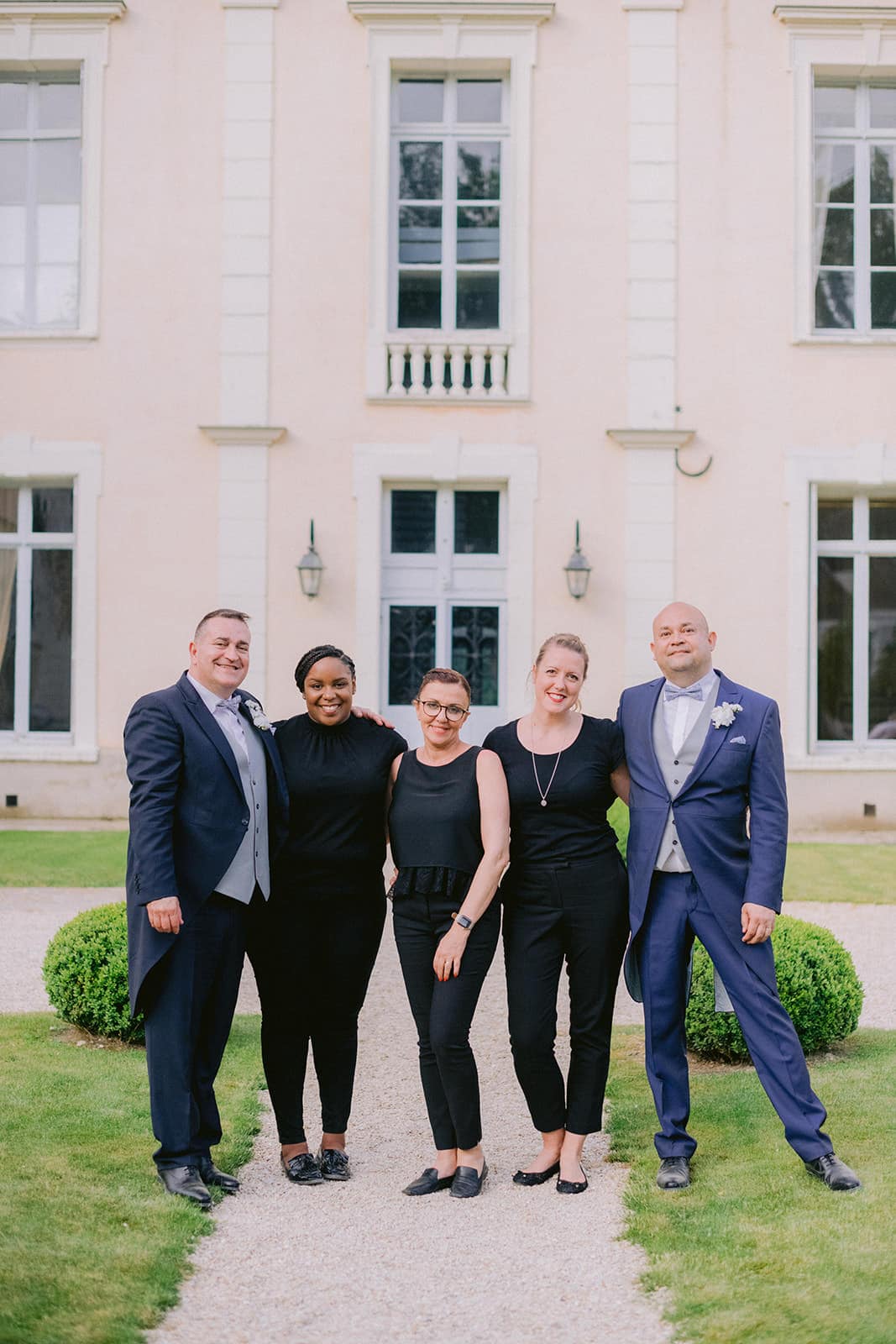 We would like to thank Sylvain and Cédric again for agreeing to share their love story and their experience with Atout Coeur Wedding with us (and with you!).
Stay tuned, we'll be bringing you more stories like this soon.