Getting married in a castle is the dream of many of our future brides and grooms. After all, organising a luxurious wedding means choosing a prestigious venue. And châteaux are often the perfect setting for a day of elegance and refinement.
Our wedding planner agency has been working in the luxury sector for over 14 years and continues to surround itself with the best service providers. Our main mission is to offer you the very best in services for your big day.Renowned caterers, renowned photographers... but also grandiose venues that will not leave you indifferent. Among these establishments, châteaux hold pride of place.
Today we'd like to introduce you to some of these jewel cases, perfect for getting married in a château. Some of our team's favourites, and some must-sees for a dazzling wedding day.
Château de Vallery - Yonne
Let yourself be carried away by the typical architecture of this Renaissance château. Getting married in a château is also a way of immersing yourself in its past. A place steeped in history, described in "The Princess of Cleves" as the theatre of seduction and love. Situated just over a hundred kilometres from the capital, the Château de Vallery has everything to seduce you.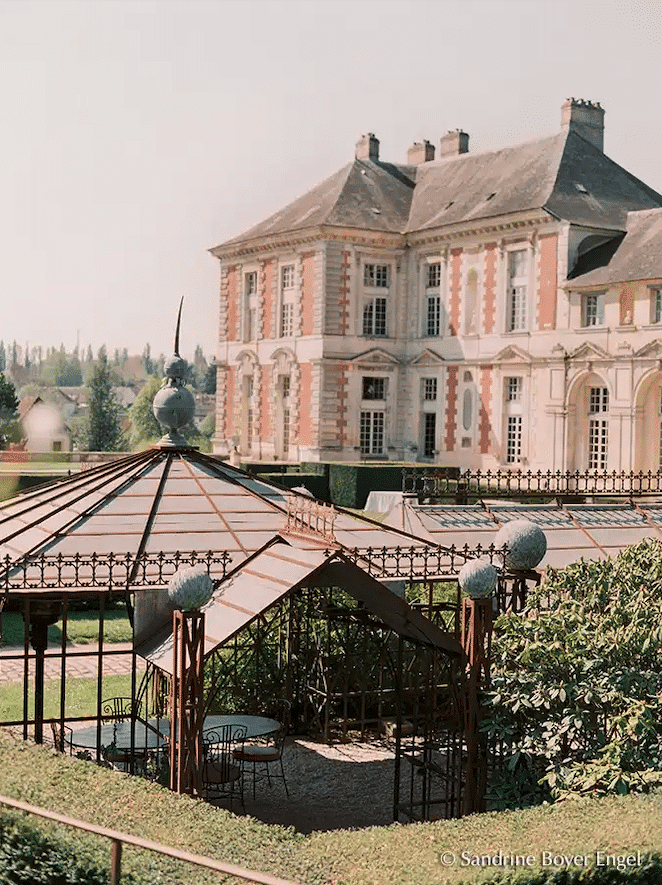 No fewer than 4 reception rooms are available to organise sumptuous festivities. The château also has elegantly decorated bedrooms to welcome your wedding night and accommodate your guests.
Château de Vallery offers a wide range of options. For the more romantic, the rose garden can host your secular ceremonies in an enchanting setting.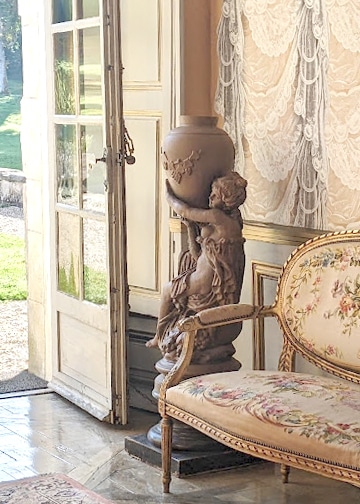 The team's favourite feature :
The swimming pool overlooking the rose garden.It is bordered by two arbours under which you can hold a dream ceremony outside.
Getting married at Château de Nainville les Roches - Essonne
Located on the outskirts of Paris, the Château de Nainville les Roches is an instant hit with lovers of history and romance. Built at the beginning of the 20th century and renovated in 2019, it offers a blend of historic charm and modernity.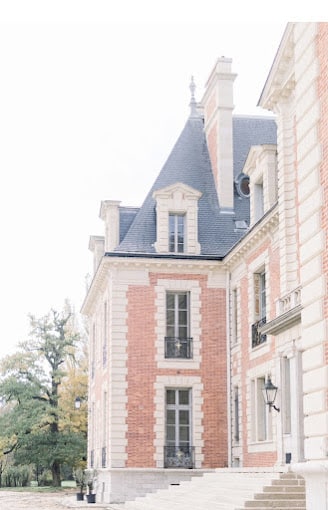 Two hectares of formal gardens surround the château, adding to its charm. Nainville les Roches is the ideal place to get married in a château. Nature lovers will find serenity and peace here. The 28-hectare wooded park is even home to some fabulous species, such as peacocks and swans, which will help to add a touch of magic to your special day.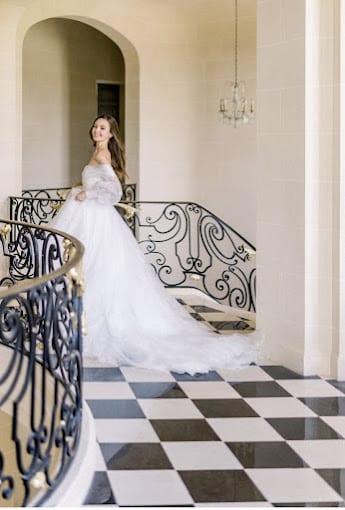 The team's favourite feature :
The 'wow' effect as soon as you arrive, with the magnificent façade instantly transporting you into a princely world.
Château Bouffémont - Oise
Formerly inhabited by a Marquise and a Baron, Château Bouffémontis the perfect place to step into a world of luxury. Now exclusively devoted to privatisation and renovated in 2012, every detail has been thought out with respect for the spirit of the place.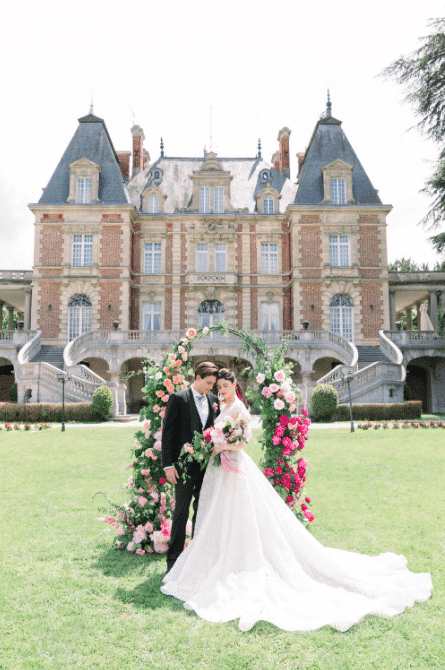 Its enchanting suites, sumptuous garden and park await you. Five reception rooms are dedicated to your future festivities. The venue, less than 30km from the centre of Paris, offers calm and serenity to the bride and groom and their guests. Bordered by the forest, the setting reveals itself and lets the magic happen.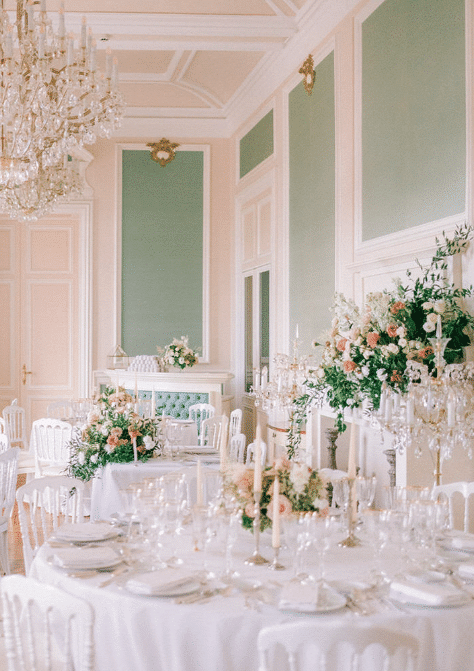 The team's favourite feature : 
The possibility of setting up your tables outside on the terrace overlooking the park. A breathtaking view at the foot of the majestic building, a dream setting for all future brides and grooms.
Getting married at Château Saint-Martin du Tertre - Oise
Listed as a Historic Monument, this venue will enchant lovers of history and fine stonework.
Getting married at the Château de Saint-Martin du Tertre means enjoying a green setting in the heart of the Carnelle forest. No less than 42 hectares of park, garden and forest surround this sumptuous building.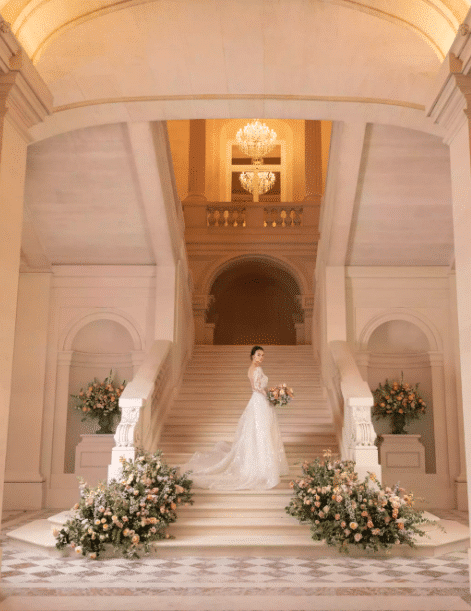 Exceptional calm and charm are the castle's watchwords, but elegance and refinement are not to be outdone.
Its listed rooms offer a luxurious setting worthy of a real fairytale, and will dazzle your guests.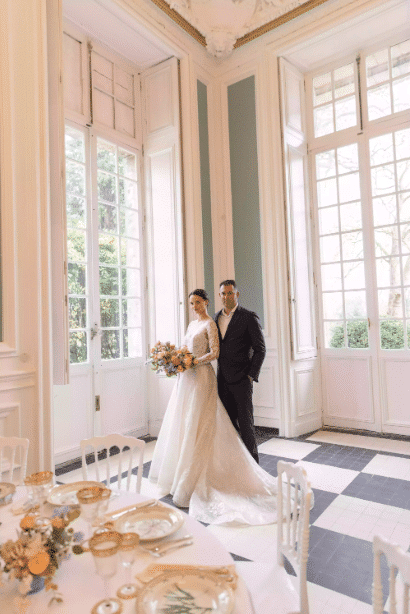 The team's favourite feature :
The Gala Room , which alone can accommodate up to 220 people. Its indecent 6-metre high ceilings and its opening onto the terrace make it a venue worthy of the most prestigious events.
Château de Champlâtreux - Val d'Oise
Château de Champlâtreux is a magnificent example of 18th-century architecture. Its English-style park gives it a unique charm. The château was designed as a country residence and reception venue. It is exceptionally luxurious, with four large state rooms on the ground floor. So it's hardly surprising that Champlâtreux has become a favourite venue for the most sumptuous receptions.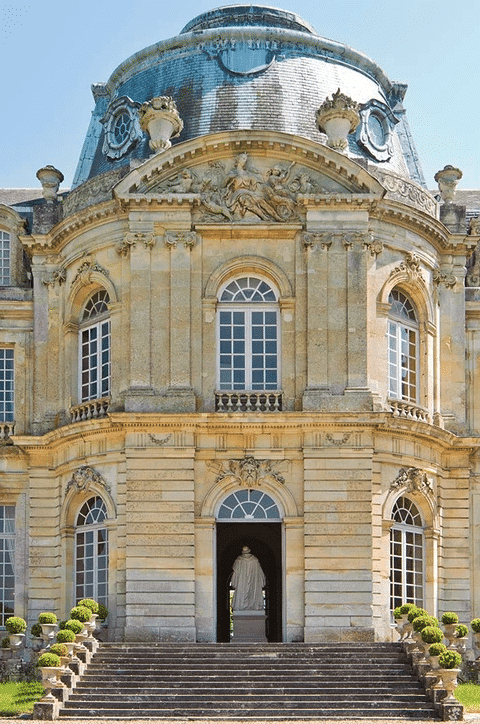 Designed for entertaining and glittering celebrations, it is ideal for a wedding at the château, with its four lounges decorated in period style, three of which are in a row, and a beautiful stone and marble entrance hall.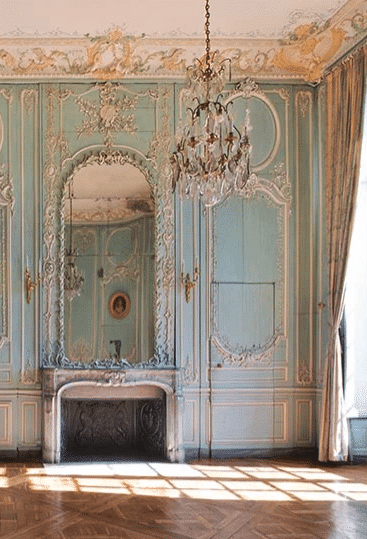 The team's favourite feature :
The picturesque décor of its salons , where mouldings and gilding combine to form a richly elaborate whole. The blue salon immediately transports us to the time of Marie-Antoinette and invites us to enjoy the festivities to the full.
We are always delighted to accompany our future brides and grooms on their wedding day at the château. Unprecedented ceiling heights, acres of parkland and gardens, and historic buildings always provoke strong emotions in couples and their guests alike. This selection of establishments highlights the diversity of architecture and styles. But, of course, we have many more marvels to offer to make your dream of a castle wedding come true.