Ding dong! Did you hear that? It's obviously Easter time! How can you resist the first signs of spring... and chocolate! And getting married at Easter? Has this idea crossed your mind? If so, this article is for you! With a bonus of good ideas for keeping children occupied during a wedding, professional advice from the leaders in the field, Pikoty Event.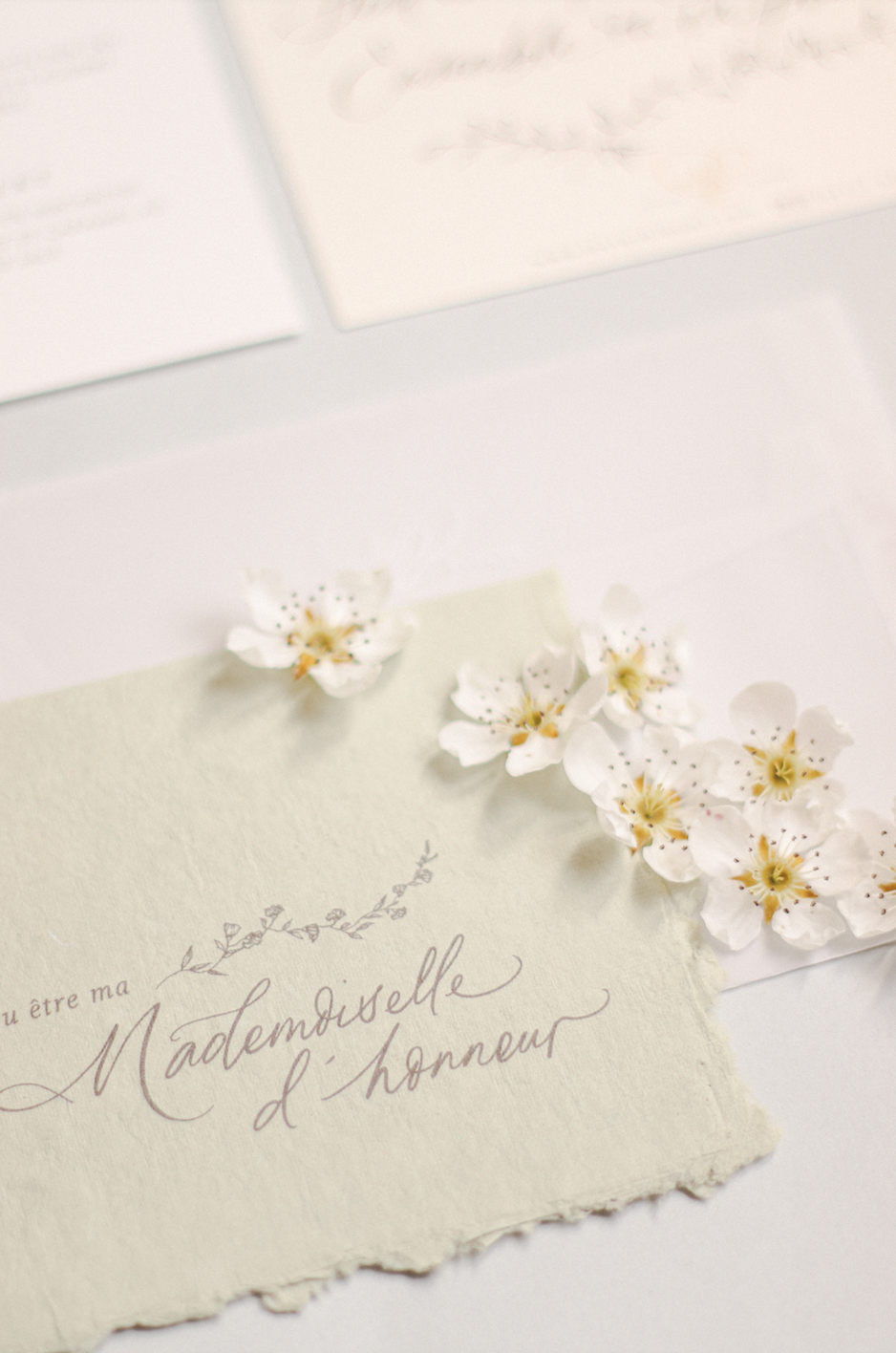 photographe : Sophie Valenza for Atout Coeur Wedding
But let's get back to our rabbits, bells and other Easter symbols. A Christian festival following Lent, Easter is nowadays above all an ideal time for family gatherings.
The first signs of spring make us want to entertain and, why not, set up beautiful outdoor tables. Ideal for enjoying the first mild temperatures of the year and the sunshine.
Wouldn't that also be the definition of a perfect wedding ? The blooming trees and the mild air seem to be an exquisite setting for celebrating your love with your loved ones.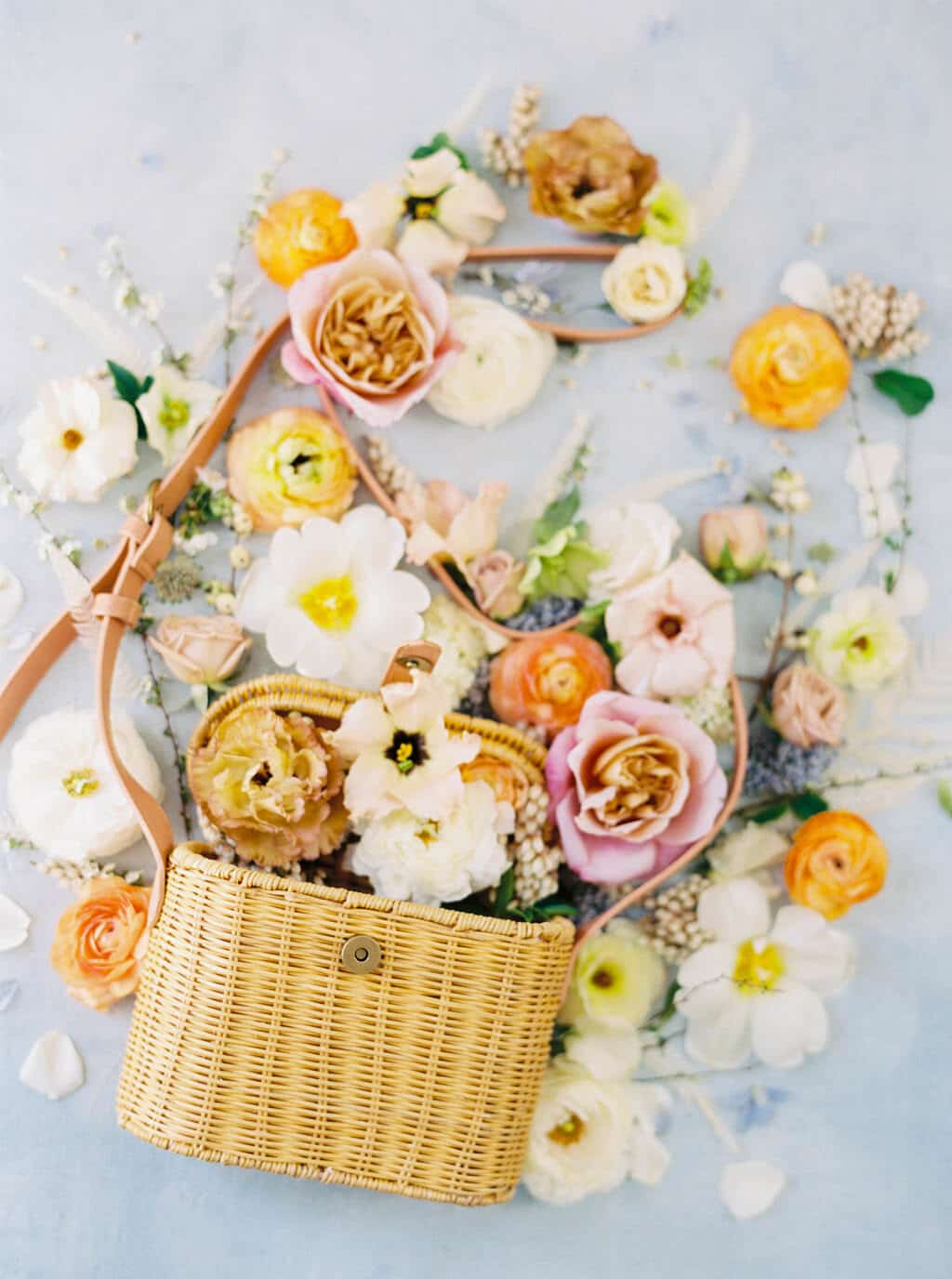 source image : bloomfloralandfloriage.com
Is getting married at Easter a good idea?
Yes but ....
Of course, this period is totally conducive to family reunions (even more so after the period we have just experienced...). Moreover, the arrival of spring is, as we know, a time of the year full of positive energy. And our little wedding fairies take great pleasure in setting up the first outdoor ceremonies and banquets.
The positive energy of spring, the family reunion, the outdoor banquet ... you might say that there is nothing wrong with that! However, there are a few important points to note in order to have a successful Easter wedding.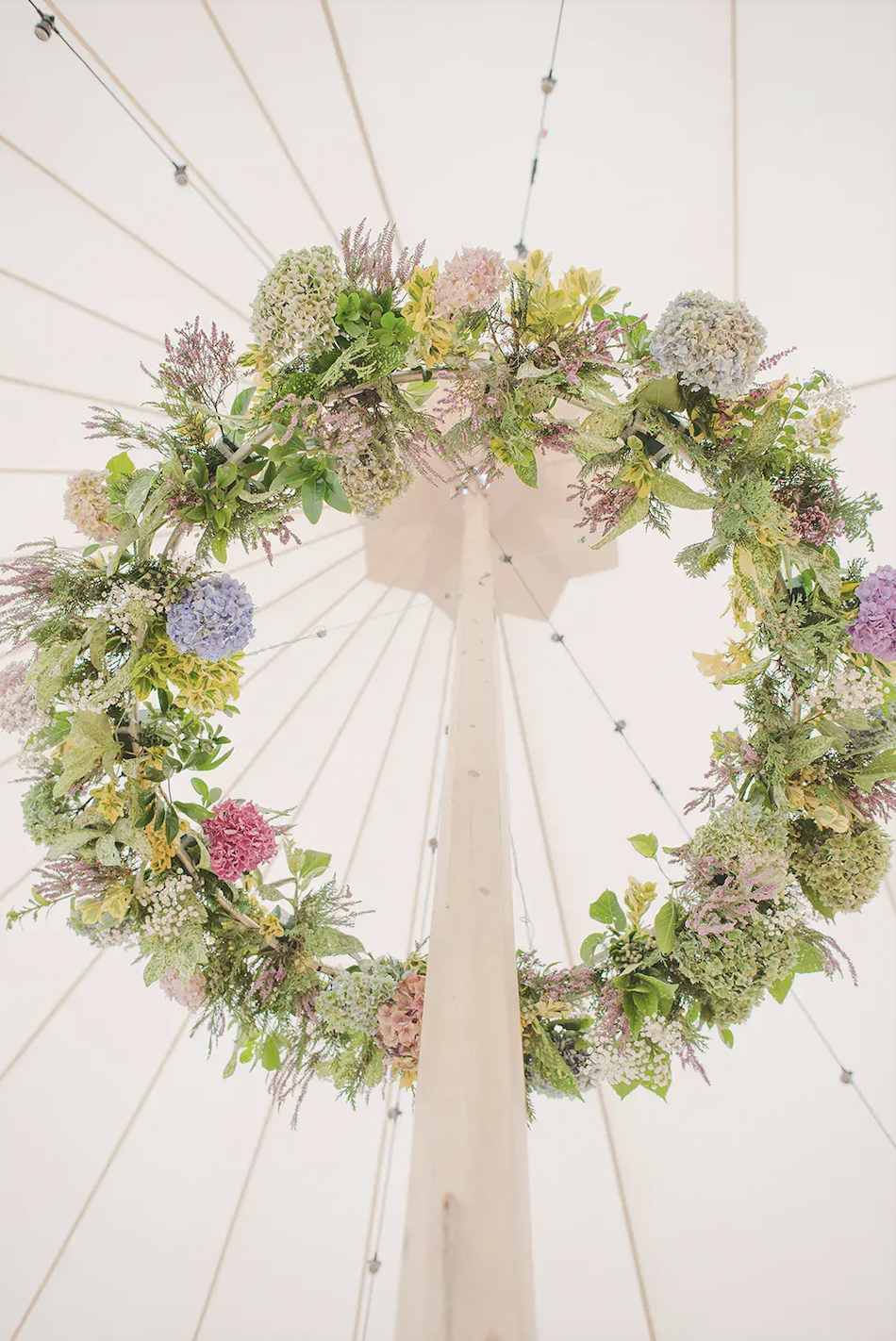 photo : Georgina Harrison Photography
Organising a successful Easter wedding
The best time to plan your Easter wedding? Well, it's Easter ... of the previous year!
In fact, it would be even better to start the preparations a few months before. As for the exact timing, see our article on wedding planning tips.
Ideally, you should start drawing up the outline of your wedding in the first quarter of the year. Define the general theme, the atmosphere, the decoration desires, the number of guests, the type of venue desired and the region.
Once Easter arrives, take advantage of being "in real life" to refine your choices. Go to the selected region and visit the venues. This will allow you to get a feel for the atmosphere at Easter time. What is the weather like? Are the trees in bloom? By visiting the locations at Easter time, they will look exactly as they will on your big day. This should be a great help in making a decision.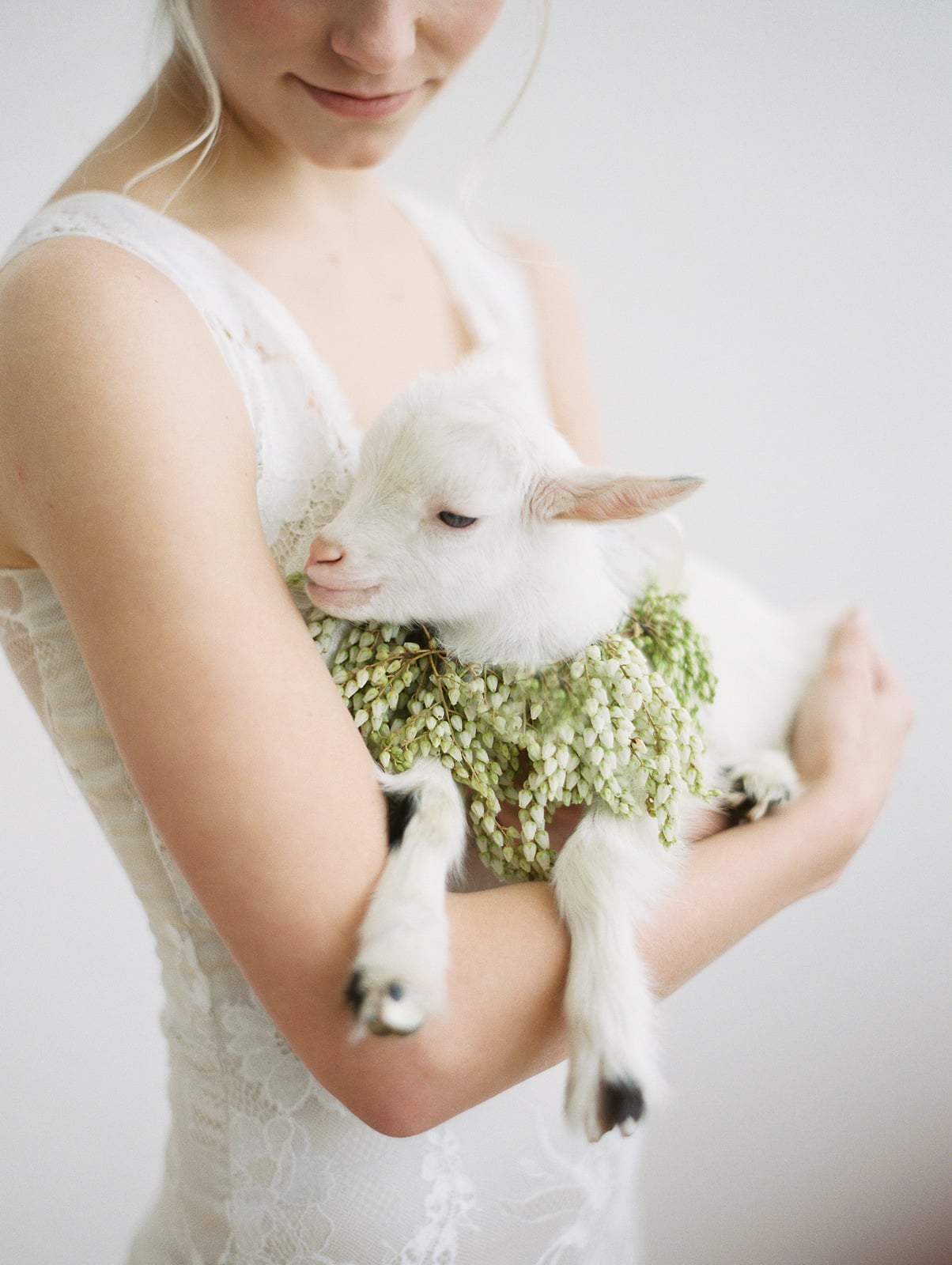 source image : ruffledblog
When you say outdoor wedding, you also mean adapted organisation. Our team of wedding planners is ready to guide you in this project. We will help you think of everything and anticipate the unexpected. For example, it is safer to plan a back-up space in case of rain at this time of year. Getting married at Easter is synonymous with sunshine and mild temperatures, but we know that sometimes the weather can play tricks on us... Summer is not yet here and it is better to choose a region (or a country) with a reputation for sunny weather at this time of year.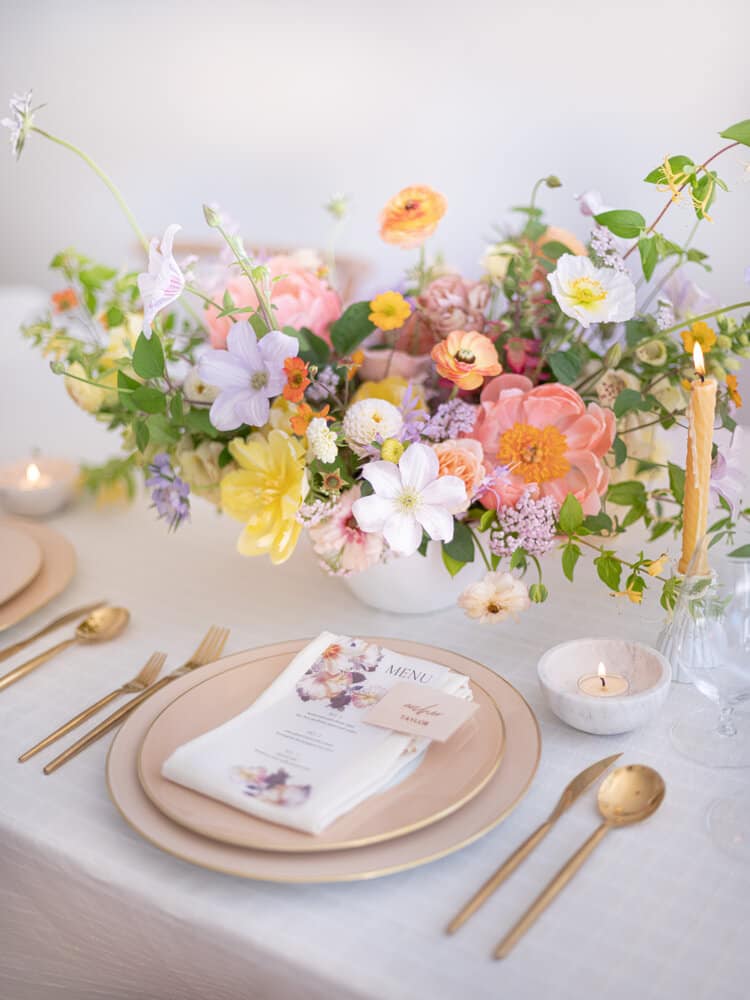 source image : bloomfloralandfloriage.com
Important points for getting married at Easter
If you wish to celebrate your union in church, the Easter period will be a complex one. The Saturday before Easter Sunday is the only day of the year when there are no celebrations in churches. So no weddings on that day. And if you had in mind to move the ceremony to Monday, this time you will not be able to make your union official at the town hall, as it is a public holiday. The weekend before then? No, because traditionally you can't get married in church during Lent (40 days before Easter).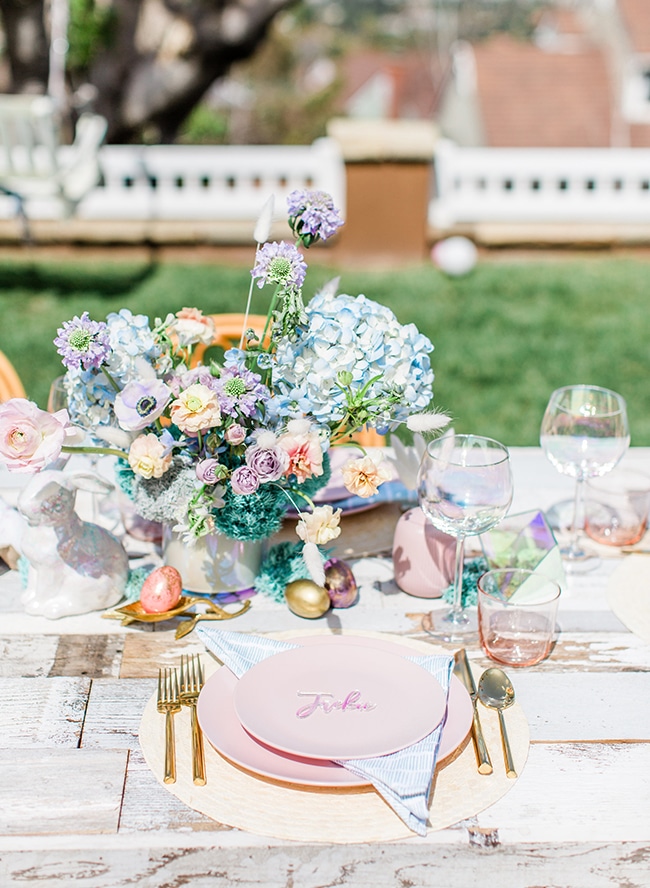 source image : inspiredbythis.com photographe : Lovisa photo
Don't panic though, if this period is particularly dear to your heart, the civil ceremony is THE solution.
It can be organised anywhere, and can be adapted to all your desires. We offer you a dedicated formula. For this. By the way, did you know that Stefania, the founder, of our agency, regularly officiates at civil ceremonies? An emotional moment guaranteed!
This solution allows you to postpone the civil and/or religious ceremony to a later (or earlier) date. You can then consider it as a more solemn and intimate moment. With few guests or even just your witnesses, this will offer you two very different experiences. (And twice as many emotions!)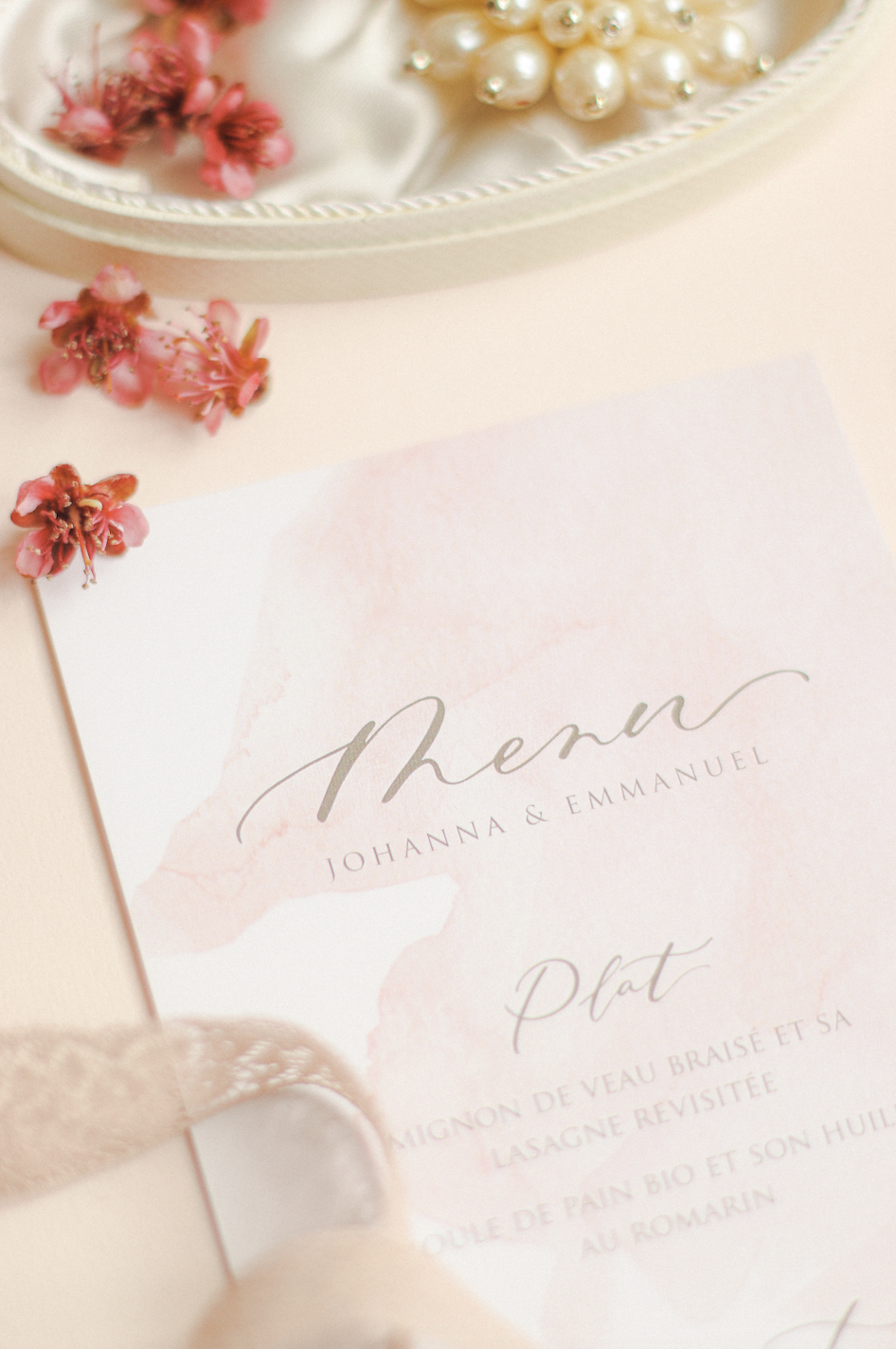 photographe : Sophie Valenza for Atout Coeur Wedding
Getting married at Easter, the ideal time to make children's eyes shine
The advantage of being able to enjoy the outdoors? A perfect play area for the children. Getting married at Easter also has another advantage, not the least of which is keeping the kids busy with an egg hunt!
It's an easy activity to set up and will keep them entertained for a while.
Keeping the kids occupied during a wedding is not always easy, and it's also an extra line on your busy to-do list. As a wedding planner, we are well aware of this problem. That's why we have been trusting the work of the Pikoty Event, team for years. They are real pros at entertaining kids in a safe and fun way.
We let them speak to you to give you their best advice..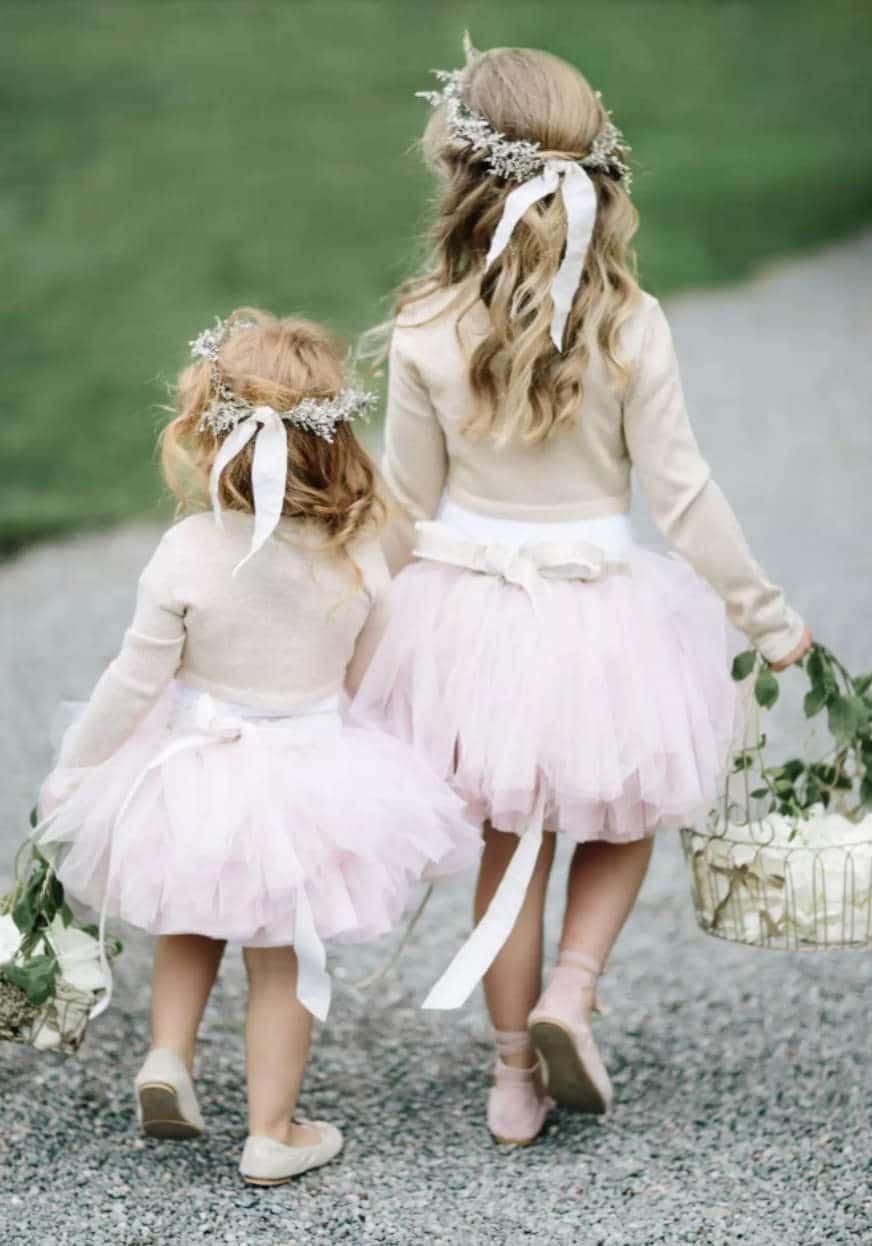 source image : marthastewart.com
Professional tips for keeping children occupied at a wedding
What is Pikoty Event?
Pikoty Event, is THE reference company for the supervision and animation of children during large events. A final touch to your event. Our agency will celebrate its 10th anniversary next year. We have contributed to the success of over 1,000 events, including 700 weddings. Entertainment, equipment hire, shows... everything is provided to ensure that children (and adults) have an enchanting and unforgettable time!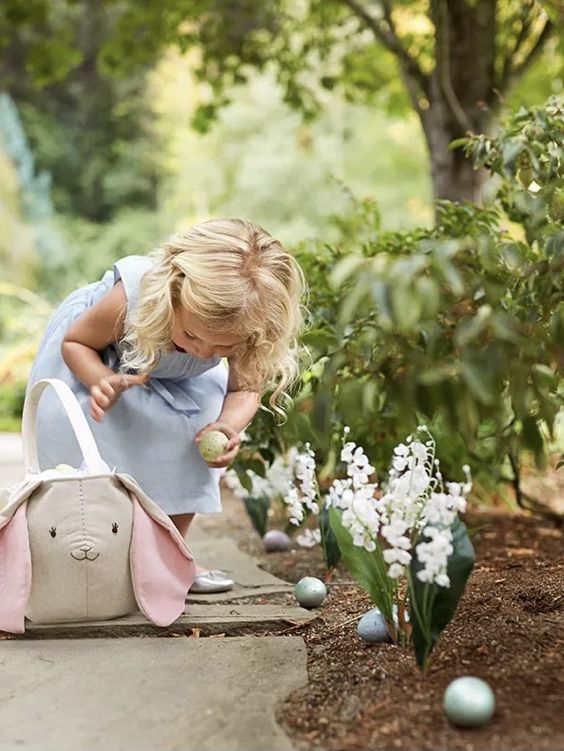 source image : Pinterest
What are your best tips for keeping kids busy during a wedding?
To keep children occupied, you need first and foremost a team of trained and experienced professionals. The activity leader must be used to dealing with children in a party situation and with large groups! Inventiveness will be the second step in shaping the evening. And finally, equipment adapted to each age group!
Children, let's eat!
If I have a lot of children at my wedding, is it a good idea to put them all together at one table or disperse them?
To create a friendly, group atmosphere with a "happy camp" feel, it is best to place the children together during the meal. And include them, if possible, directly in the adults' reception room. This will be the only time during the evening when they will feel included in the party and like guests in their own right, so it would be a shame to spoil the fun for them.
Should there be one or more activities dedicated to children during the day?
As far as the daily entertainment is concerned, we advise you to anticipate as much as possible the low moments. For example, setting up giant wooden games or a few water pistols for a wedding in the middle of August could save your life! And in particular, the appetite of your little ones by planning a snack for 4pm, between the town hall and the church. For the evening, your animation team will take care of everything else!
We would like to thank Maëva, the founder of Pikoty Event for her precious answers.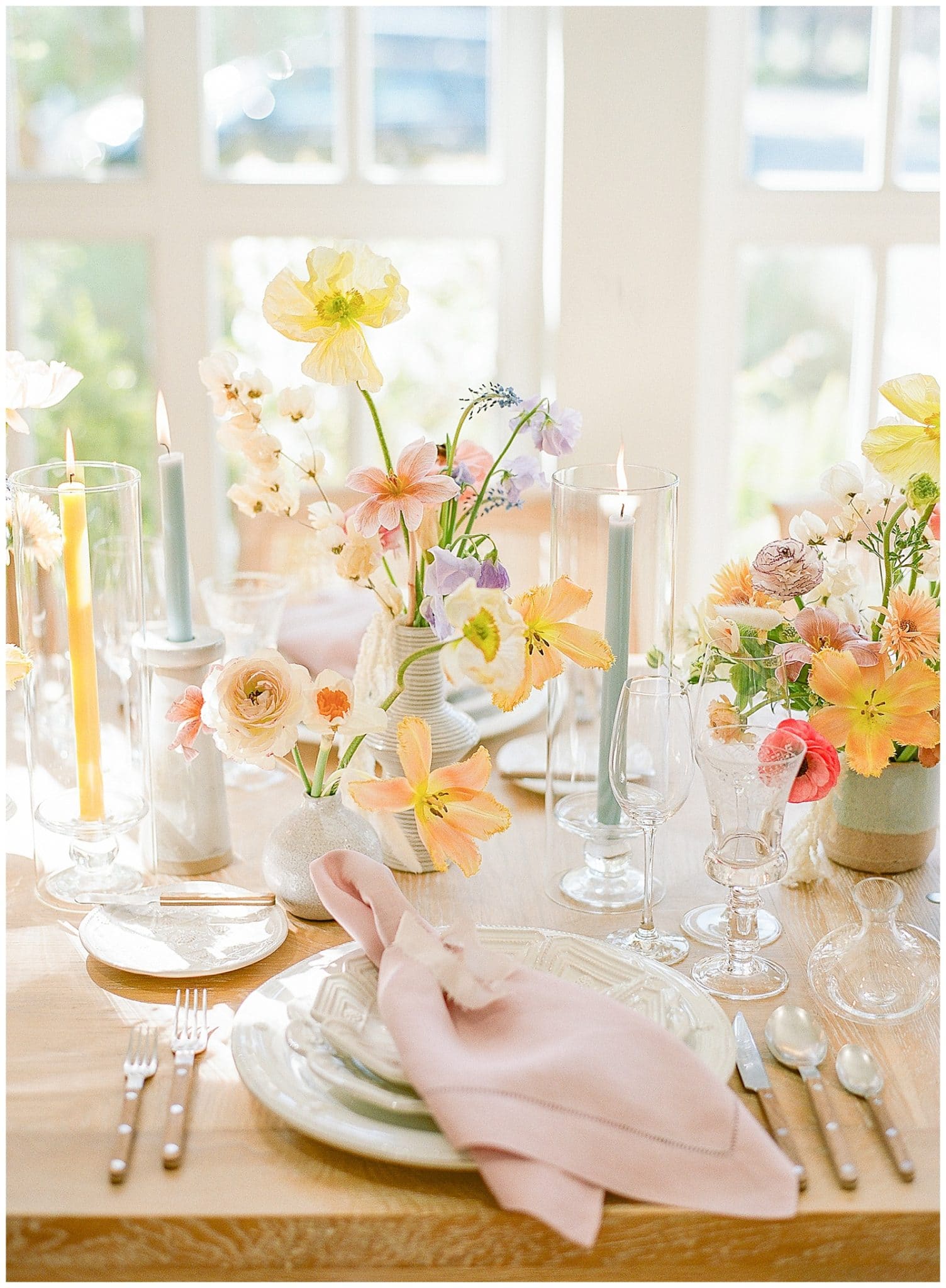 source image : theganeys.com
We hope that this article will help you to see more clearly in the choice of your wedding period. And if you are lovers of Easter and its symbols, don't hesitate to integrate them into your themePlace delicately decorated eggs on your centrepieces. Or opt for a "nest" style wedding cake with small pastel eggs on top.
For even more ideas, go to Pinterest to discover our dedicated board.