Whenever you say wedding, you have to think of dresses ! Whether it's for a bride to be or for their wedding planner, it is always the most exciting moment and one of the richest in terms of emotions. Moments aways from the first weddings of the season, it is time to have a look at the inspirations and trends for 2022 wedding dresses.
Details that change everything
Already spotted in 2021, the back bow is still present. A bit regressive, it is still here in many designs. Opposite to the fairytale spirit, it can be modern and a bit out of sync and will bring a touch of originality to the dress. Mini or maxi, it's up to you !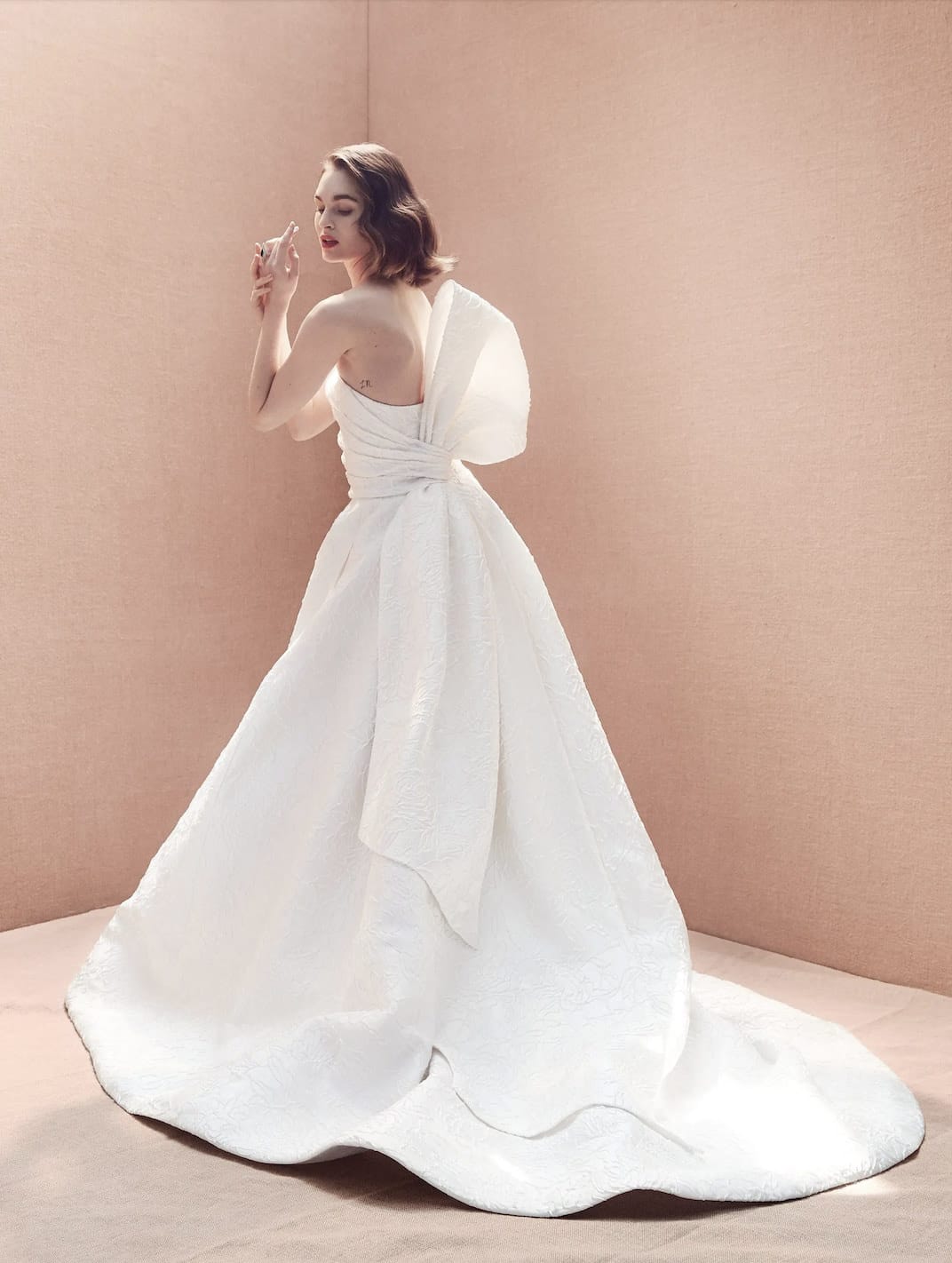 dress : Oscar de la Renta source image : www.oscardelarenta.com
Puff sleeves go towards a more "Baby Doll" style. For a vintage look, they are mixed with a fluid and light dress and why not add a touch of lace to it. Their volume can also be lighten by a choice of tulle of transparent lace. It will give you the feeling of having wings for the day.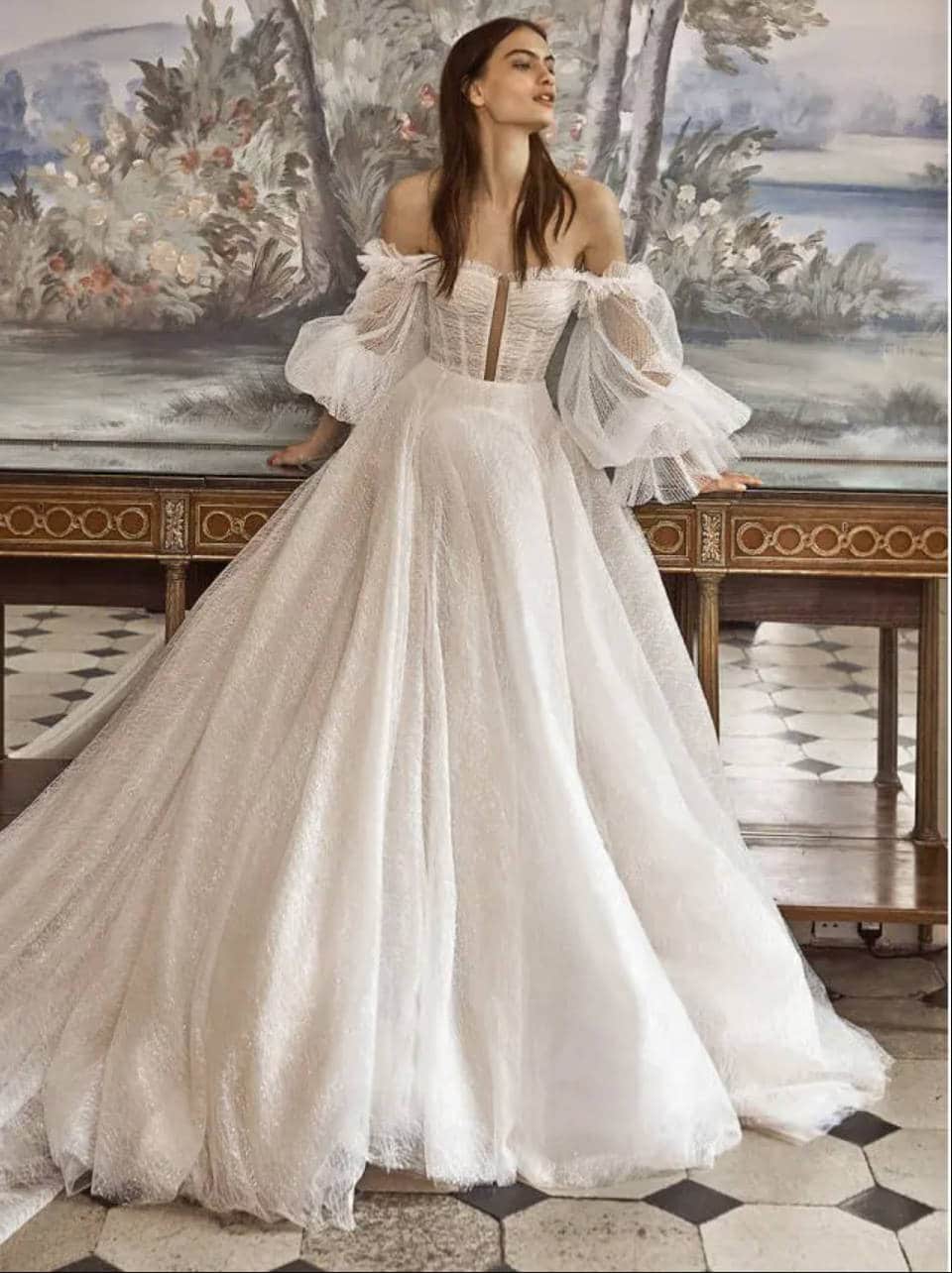 dress : Galia Lahav source image : galialahav.com
The originality card
Between classical styles and original ones, our heart is torn… But since a touch of craziness isn't so bad, these designs stand out from the ones we want to share with you.
At Oscar de la Renta, it is the combo between mini and maxi we like. Floral patterns which do not go unnoticed and are the perfect contrast with the mini skirt. Ideal dresses for a summer wedding under the sun of the French Riviera or the blue sky of an exotic island. You have to be bold to dare, but we love it !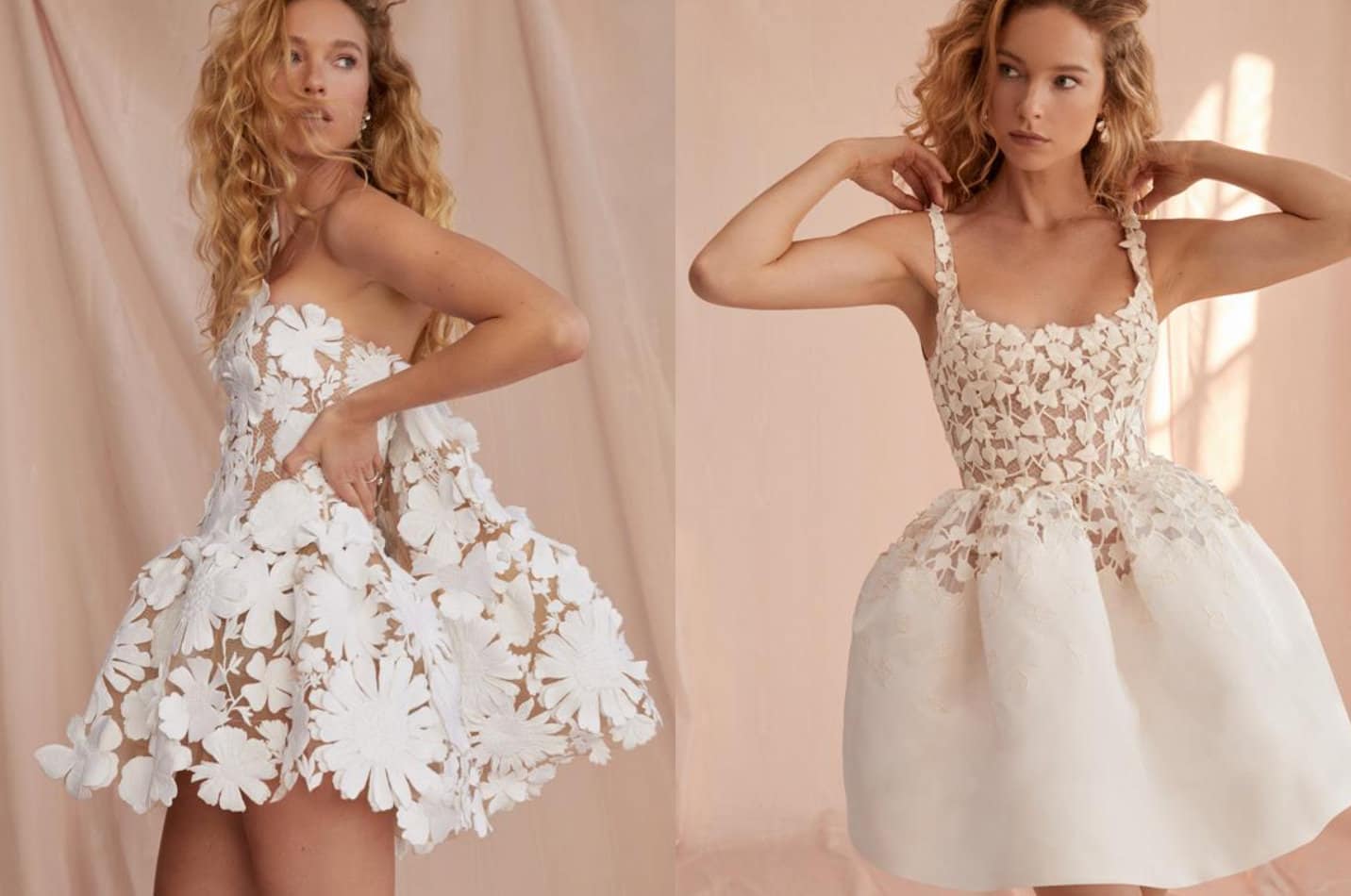 dresses Oscar de la Renta source image : oscardelarenta.com
The trouser suit has been the perfect alternative to the wedding dress for a long time now. It is often to chosen option for the town hall before the religious or the non-religious ceremony. But when it goes with a top as light as a feather (just as its name says) it gets back in the spotlight with perfection. It is at Cymbeline that we found this design with transparency and yet so striking by its original details.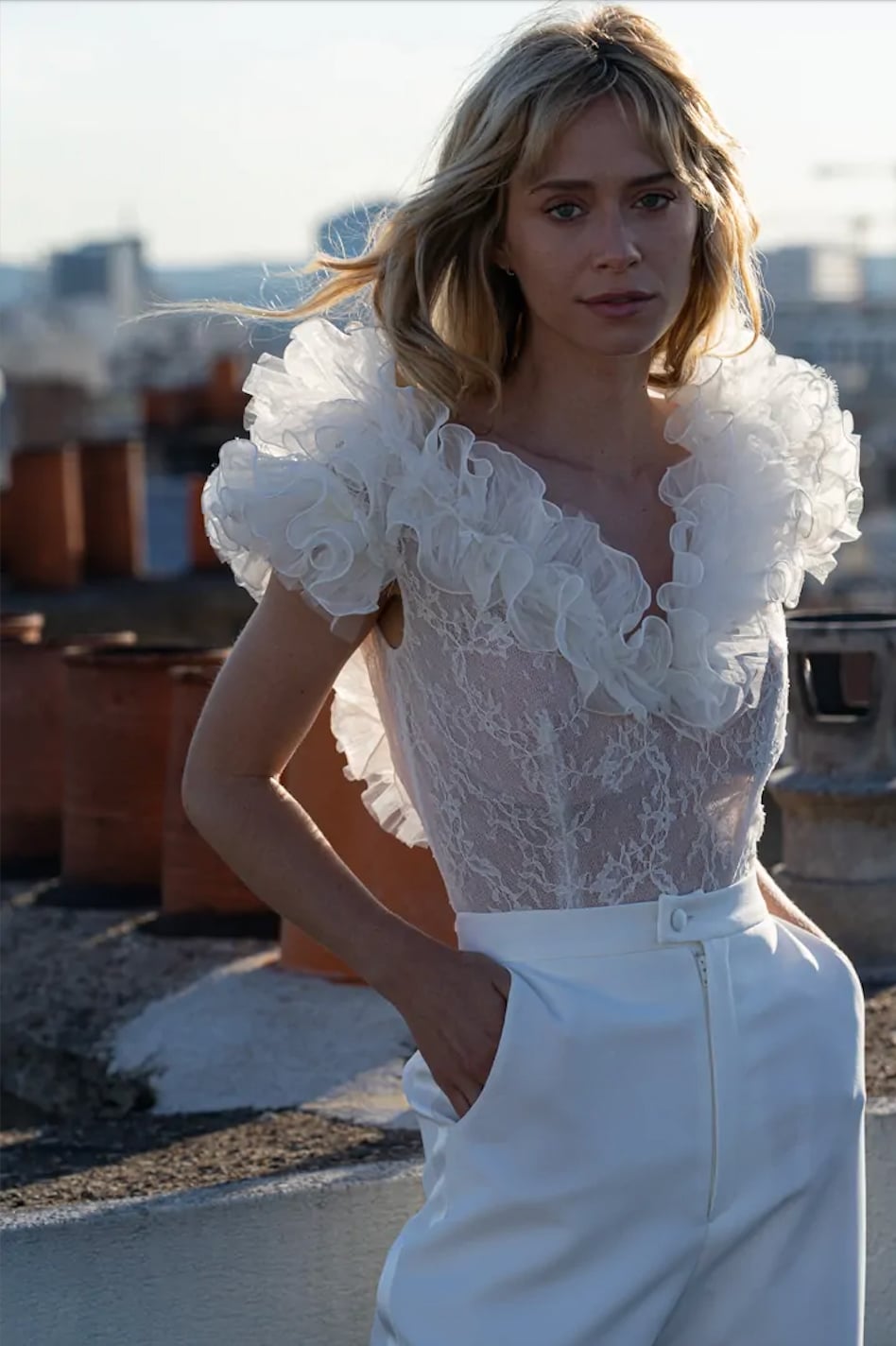 dress : Cymbeline source image : cymbeline.com/fr
French selection
To end this selection with a bring note, we've spotted for you a few French designs, which won't let anyone indifferent. Favorites we couldn't keep for ourselves very much longer.
Let's start with this fabulous weaving back by Adélie Métayer. A modern and original design. And which shows us the elegance and the French savoir-faire in terms of Haute Couture we particularly like in our agency.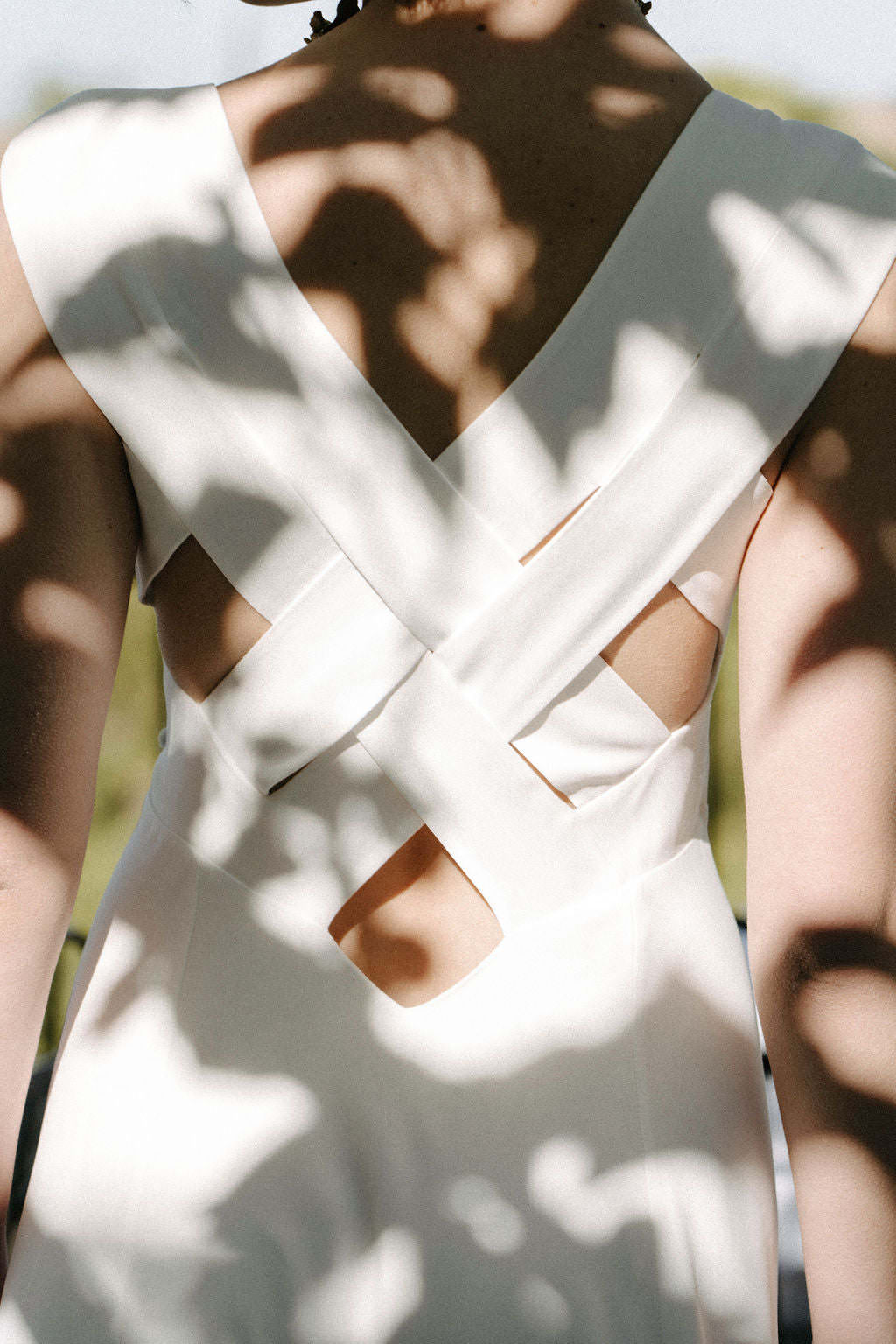 dress : Adélie Métayer source image : eshop.adeliemetayer.com
We also go for the heady colour of this dress designed by Christina Sfez. A warm ocre which takes us right to Provence or an even further away part of the country. Perfect for a wedding with oriental accents, worthy of an Arabian Nights fairy tale but yet in quite sobriety.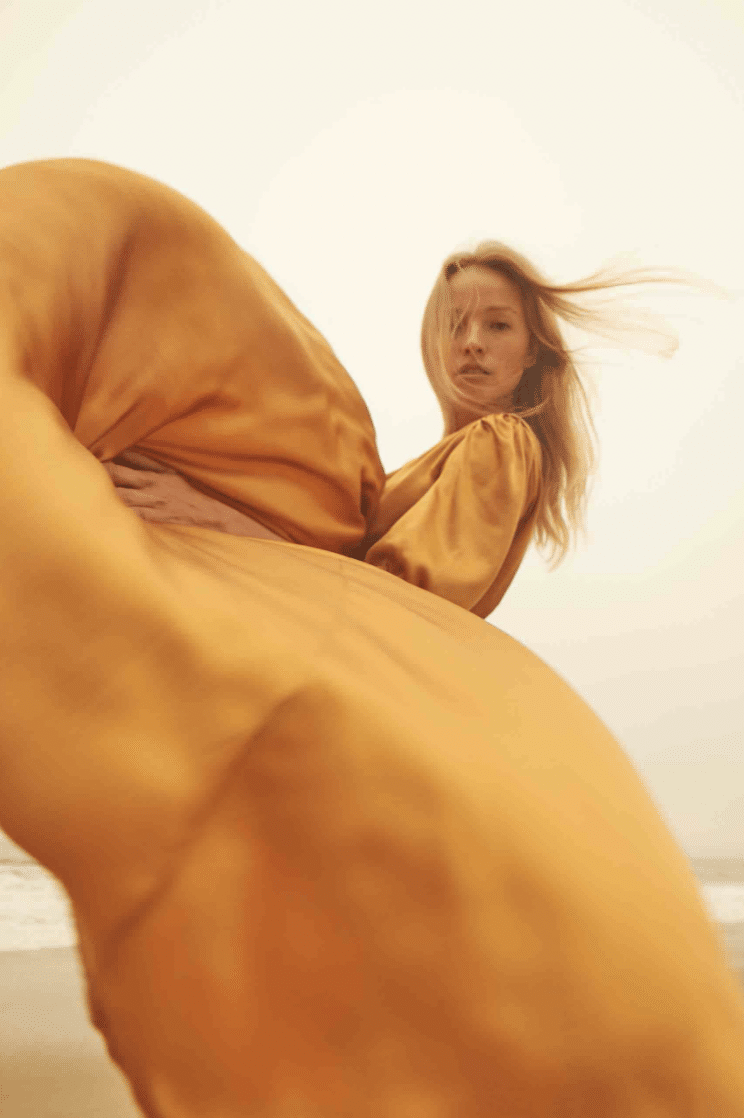 dress : Christina Sfez source image : christinasfez.com
Our last favorite goes to this dress mixing chic and decadence. Donatelle Godart is showing a new side to " a tea in the castle's garden" fully removed from any inhibition and truly feminine. We find once again the puff sleeves trend, this time as a wink to the dresses of queens in History. All of it modernised by a V low-cut neckline and a split skirt which bring geometrical lines to the whole dress.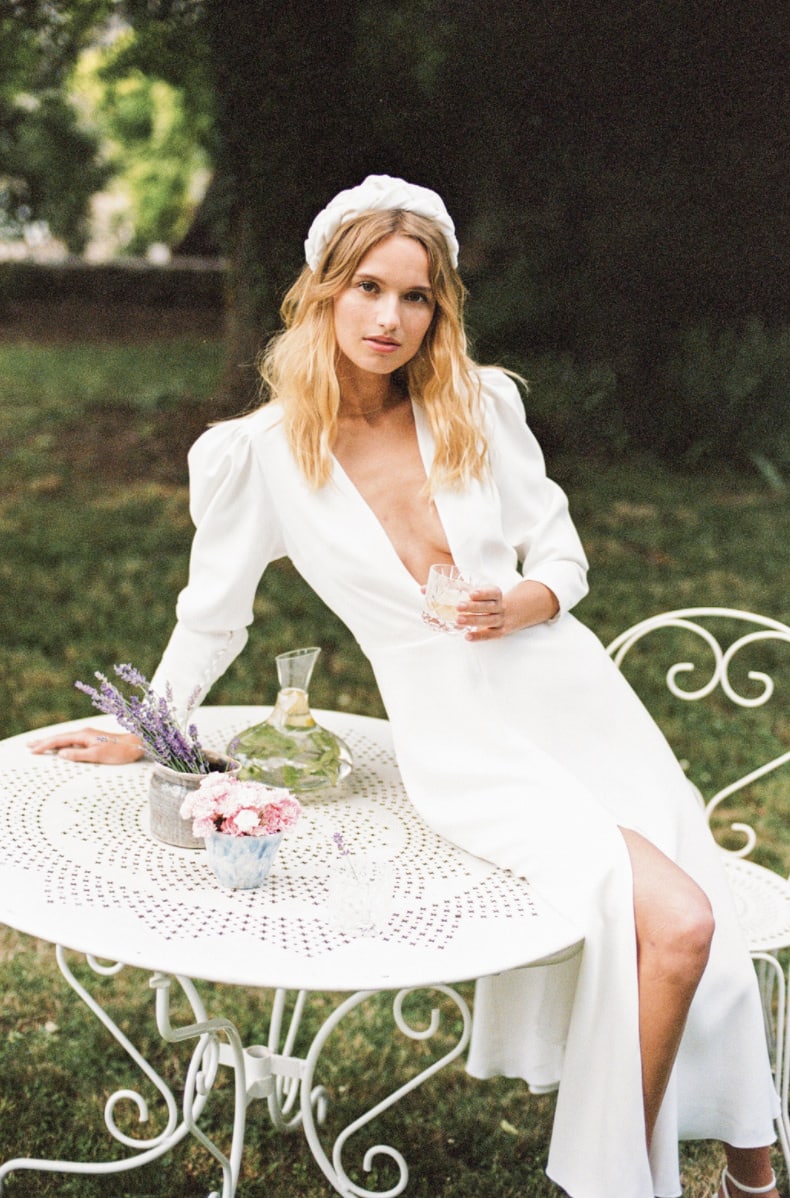 dress : Donatelle Godart Source image : donatellegodart.fr
Maxi sleeves, XXL brodery, low-cut neckline or touch of colour. We hope this peek of trends and inspiration for 2022 wedding dresses will help you make your choice. If you need a hand, we are here to accompany every bride to be to any step until d-day. Whether you're starting the journey or halfway through, our team of wedding fairies can help you make appointments to boutiques you love. Contact us !